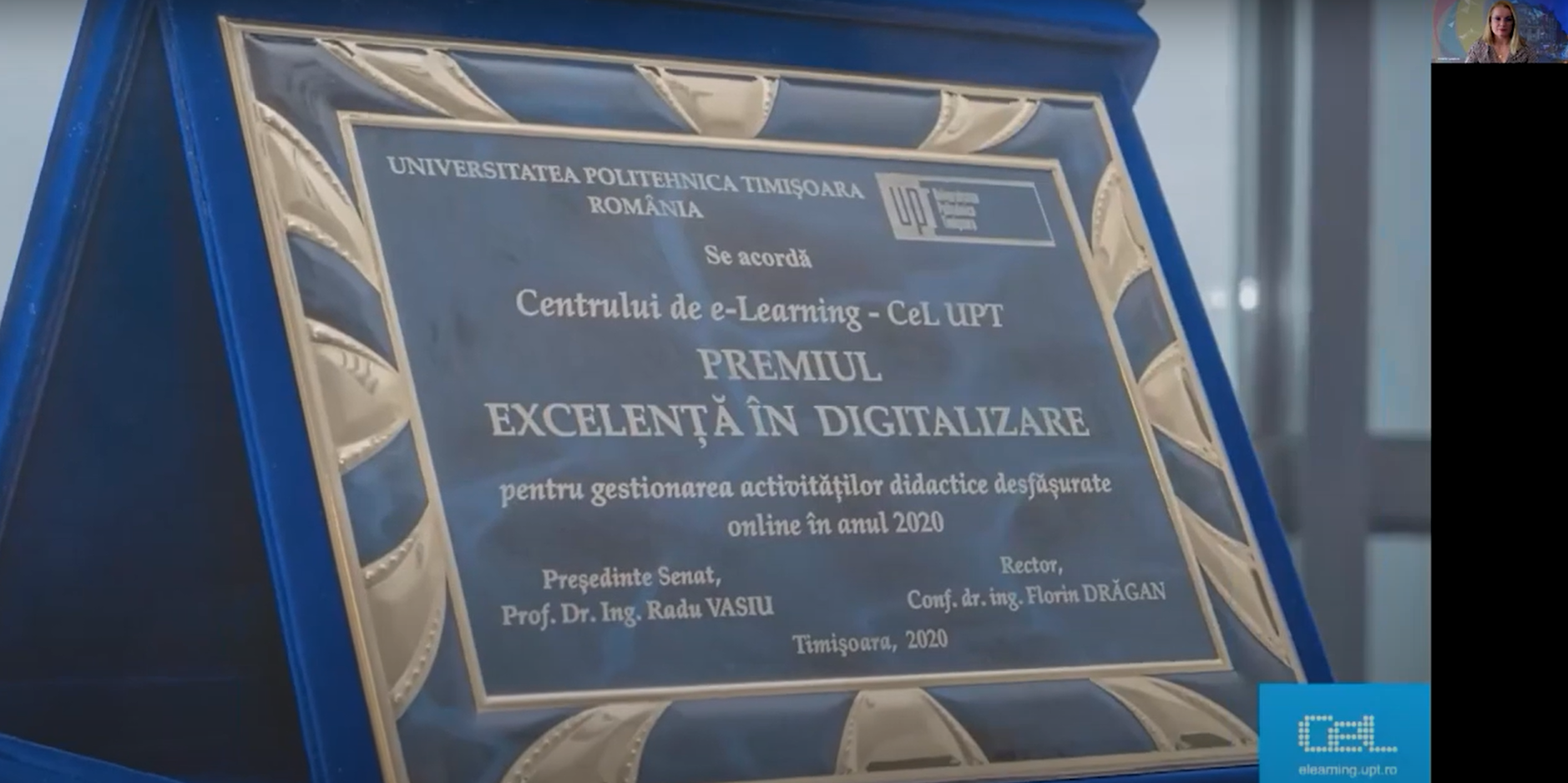 About digital education in UPT at the ViP EDU 2021 Virtual Fair
Diana Andone, the director of the e-Learning Center spoke on Tuesday, November 16, 2021, to the participants from ViP EDU about the digital education eco-system that started more than 20 years ago in the Polytechnic University of Timișoara, based on a strategy with clear objectives, developed in three stages: digitization - digitization - digital transformation.
During the presentation Digital education in UPT, Dr. Diana Andone spoke to the students about the benefits they can enjoy as future students of the Polytechnic.
Among the topics discussed we list:
Unicampus platform - which contains the best free online courses in Romania.
Curriculum ID - where the courses and teachers, competences, title and profession are the same as those carried out in the curricula in the form of full-time education.
Open educational resources, available to UPT students to have a quality education and various digital education development techniques - with open source learning design available.
Virtual Campus - UPT virtual educational platform through which you can learn anytime, anywhere, anyway and at your own pace!
Experience Together online - Practical webinars on online education and experience in recent times.
Numerous projects through which UPT students can become co-creators of digital resources and can experience the use and integration of digital elements, web, mobile, virtual reality and augmented reality (AR & VR) applications in education, culture and heritage.
Watch the presentation below:
During the event Travel Virtual in the world of Polytechnic - 10 faculties, with 29 undergraduate fields and 53 specializations were present virtually at ViP EDU, the educational fair organized by the Polytechnic University of Timișoara between November 15-19, 2021.
Travel Virtual in the world of Polytechnic
The fair is addressed to all persons (students, parents, teachers, etc.) eager to find out information about the educational offer of UPT.