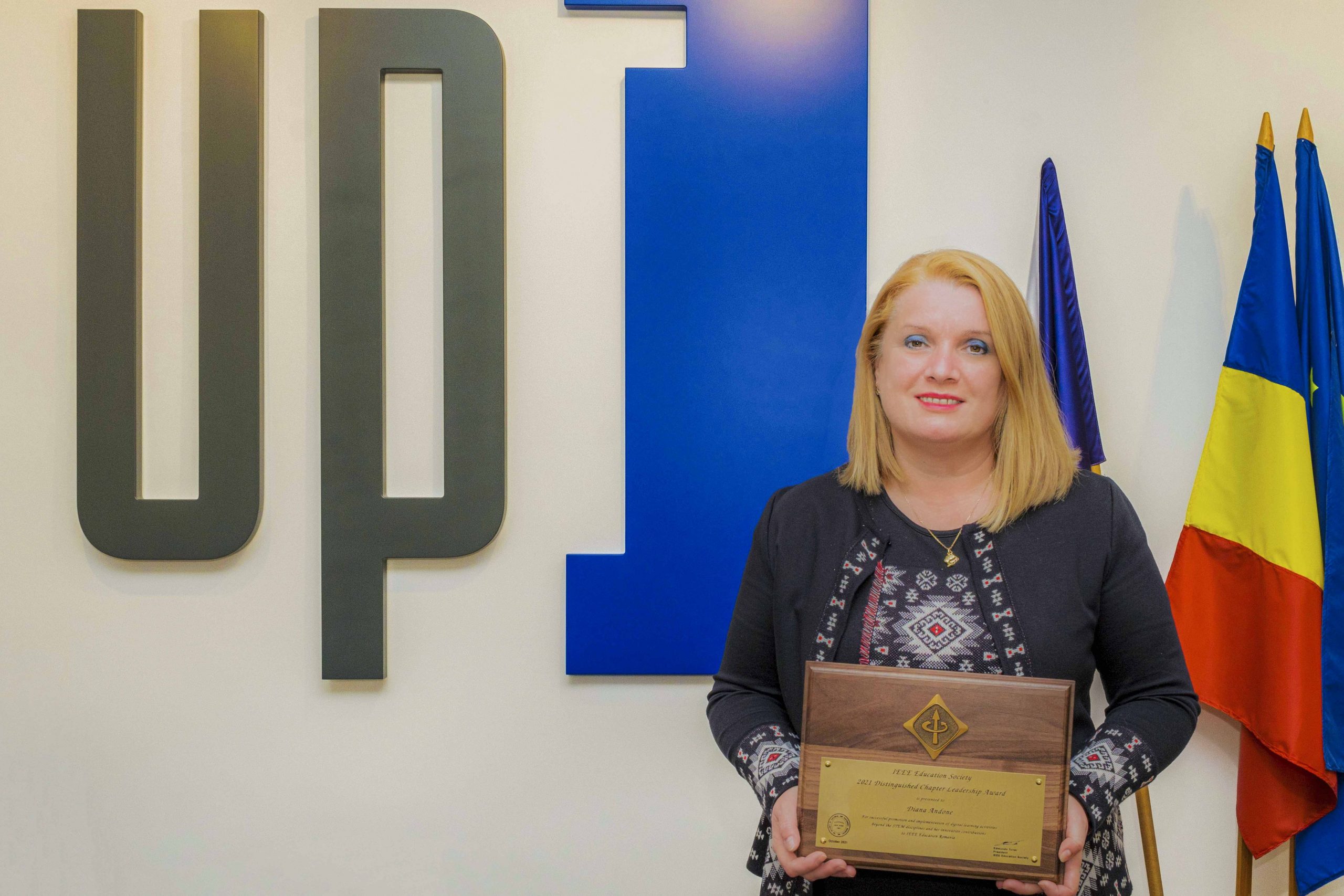 Distinction: CeL Director, Diana Andone - IEEE Education Society Award for Excellence in Educational Leadership
The award "Distinguished Chapter Leadership"Of IEEE Education Society was awarded in 2021 to the director of the ID / IFR and eLearning Center of the Polytechnic University of Timișoara - dr. Diana Andone - for the promotion and implementation of e-learning activities, but also for the innovative contributions in digital education and the promotion in Romania of the IEEE Association. The distinction is awarded annually to members who, over a sustained period of time, have made an exceptional contribution to education at the international level.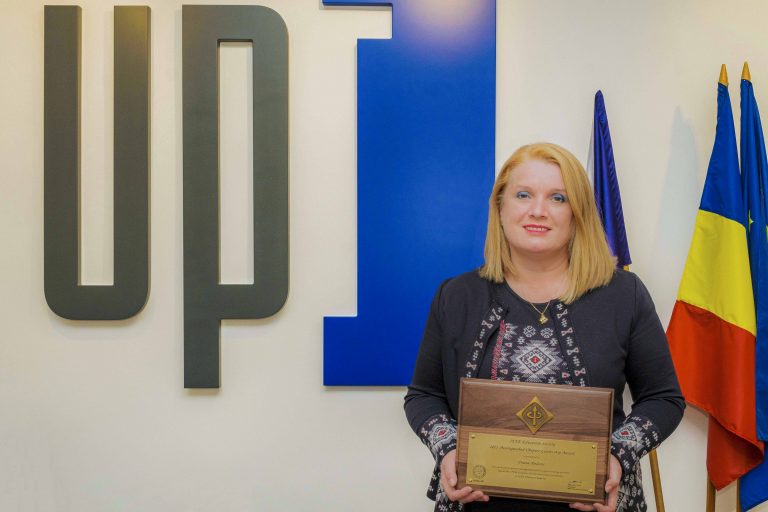 Dr. Diana Andone, director of the ID / IFR and e-Learning Center of the Polytechnic University of Timișoara received the "Distinguished Chapter Leadership Award" for 2021 of the international professional association IEEE, section IEEE Education Society, for promoting and successfully implementing digital learning activities, beyond the STEM disciplines and its innovative contributions in IEEE Education, especially in Romania https://ieee-edusociety.org/awards/distinguished-chapter-leadership-award .
The factors on which the distinction was awarded were leadership roles and leadership quality, which made an innovative, inventive and / or important contribution to a local chapter of the IEEE Education Society over a sustained period of time. In justifying the award, the IEEE Education Society mentioned the series of works and contributions to the development of digital education policies, methods and resources, especially for improving the quality of science, technology, engineering, promoting open education and influencing education for tens of thousands. of educators and young people in Romania and Europe.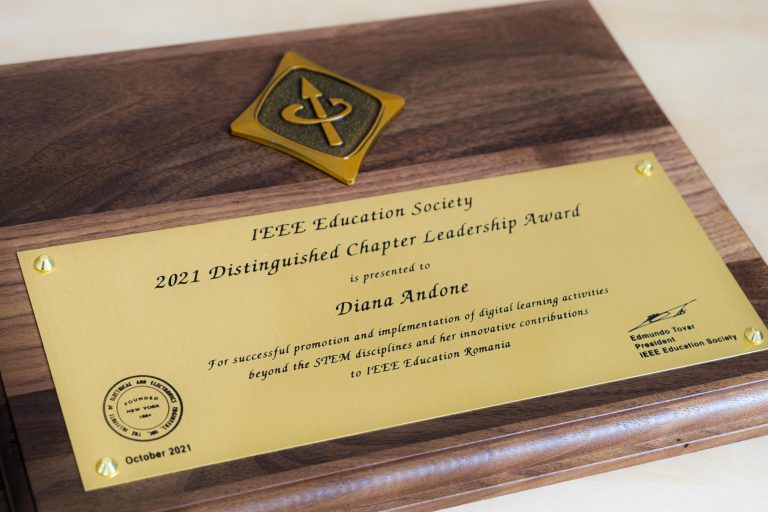 The prize is offered by IEEE Education Society and consists of a plaque, a certificate and participation in the award ceremony at the Frontiers in Education (FIE) Conference, which will take place next autumn in Uppsala, Sweden.
"This award is an honor for me, for the UPT team that develops digital education and for the Polytechnic University of Timișoara, I thank those who nominated and supported me Prof. Cristian-Gyozo Haba, Chair IEEE Education Romania, Prof. Elena Helerea, Chair IEEE Women in Engineering Romania, Prof. Demetrios Sampson, University of Piraeus IEEE Golden Core Member, Prof. Radu Vasiu, Politehnica University of Timisoara and Prof. Russ Meier, Milwaukee School of EngineeringUSA, Prof. Rob Reilly, MIT, USA.Said Dr. Diana Andone.
About the IEEE
Institute of Electrical and Electronic Engineers (original: Institute of Electrical and Electronics Engineers) is the largest technical professional organization in the world dedicated to advancing technology for the benefit of humanity. IEEE and its members inspire a global community to innovate for a better future through its more than 420,000 members in more than 160 countries and its highly cited publications, conferences, technology standards, and professional and educational activities. IEEE is the trusted "voice" for engineering, IT and information technology around the world. The IEEE Education Society, established in 1957, is one of the oldest IEEE societies and is dedicated to improving the quality of engineering education. In Romania, IEEE has a strong presence in universities and industry, with over 1,000 members and organizes a series of conferences and activities.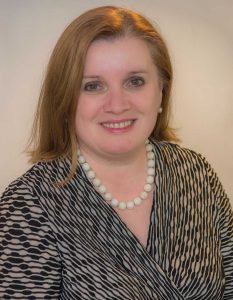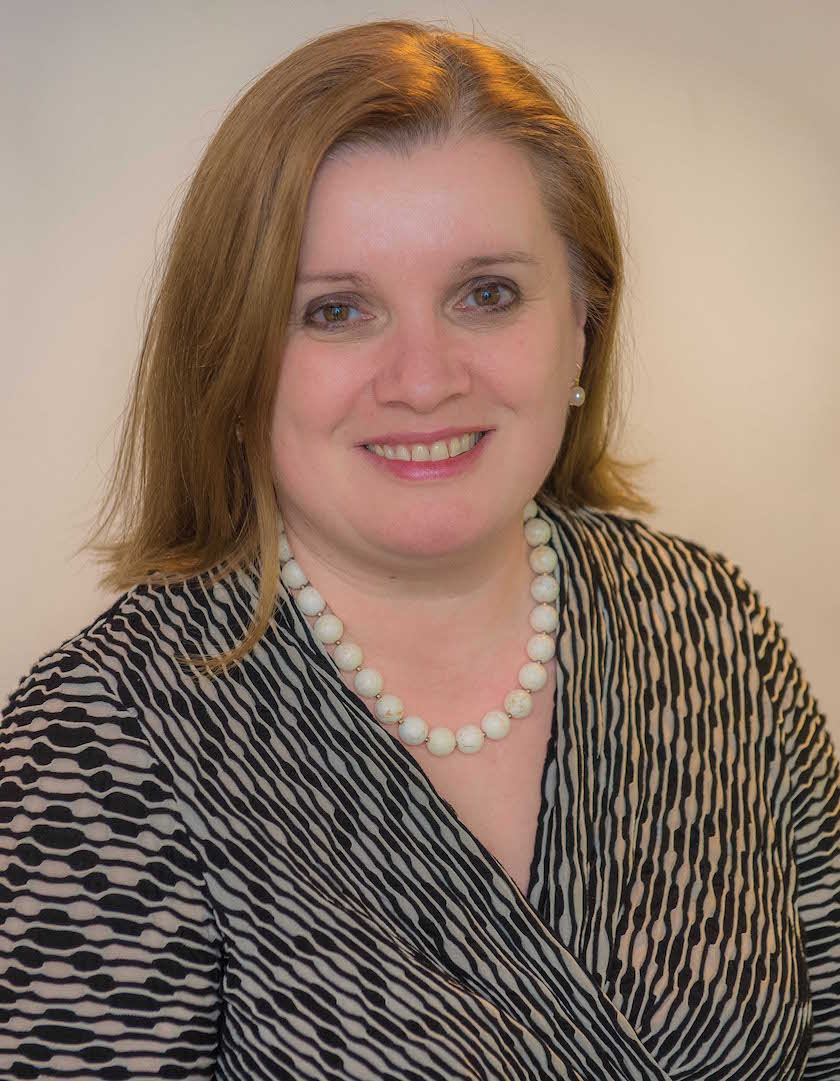 Dr. Diana Andone is the director of E-Learning Center, Universitatea Politehnica Timișoara, with responsibilities in the planning and implementation of distance learning and the integration of the use of online educational technologies for all forms of education, through UPT Virtual Campus - CVUPT. Dr. Andone is an associate lecturer in multimedia and web technologies, with an intense international research activity through various projects with European funding and multiple publications, with over 12 books, 100 scientific papers, 11 "Best Paper" awards, is EDEN Senior Fellow, editor and reviewer of several journals and conferences, as well as IEEE and ACM conference coordinator. Passionate about the use of technology in everyday life, Diana promotes the use of open resources OER and MOOCs, developing UniCampus - online courses in Romania. Her experience includes over 30 funded projects in Europe, of which she has coordinated 6, in particular ViCADiS (Virtual Campus for Digital Students), DigiCulture (Digital Skills for Creative Industries). Dr. Andone is strongly involved in the work of the scientific community through various leadership positions of international associations. EDEN (Vice President 2017-2021), IEEE Romania (member of the Executive Committee, member of the IEEE Women in Engineering and Education Romania Committee), IEEE Education Society (member of the Board of Governors), but also by supporting the activity of the regional community of start-ups and innovation, cultural (Timișoara - European Capital of Culture 2021) and social responsibility (Fundația Pentru Voi, Rotary Club Timișoara).