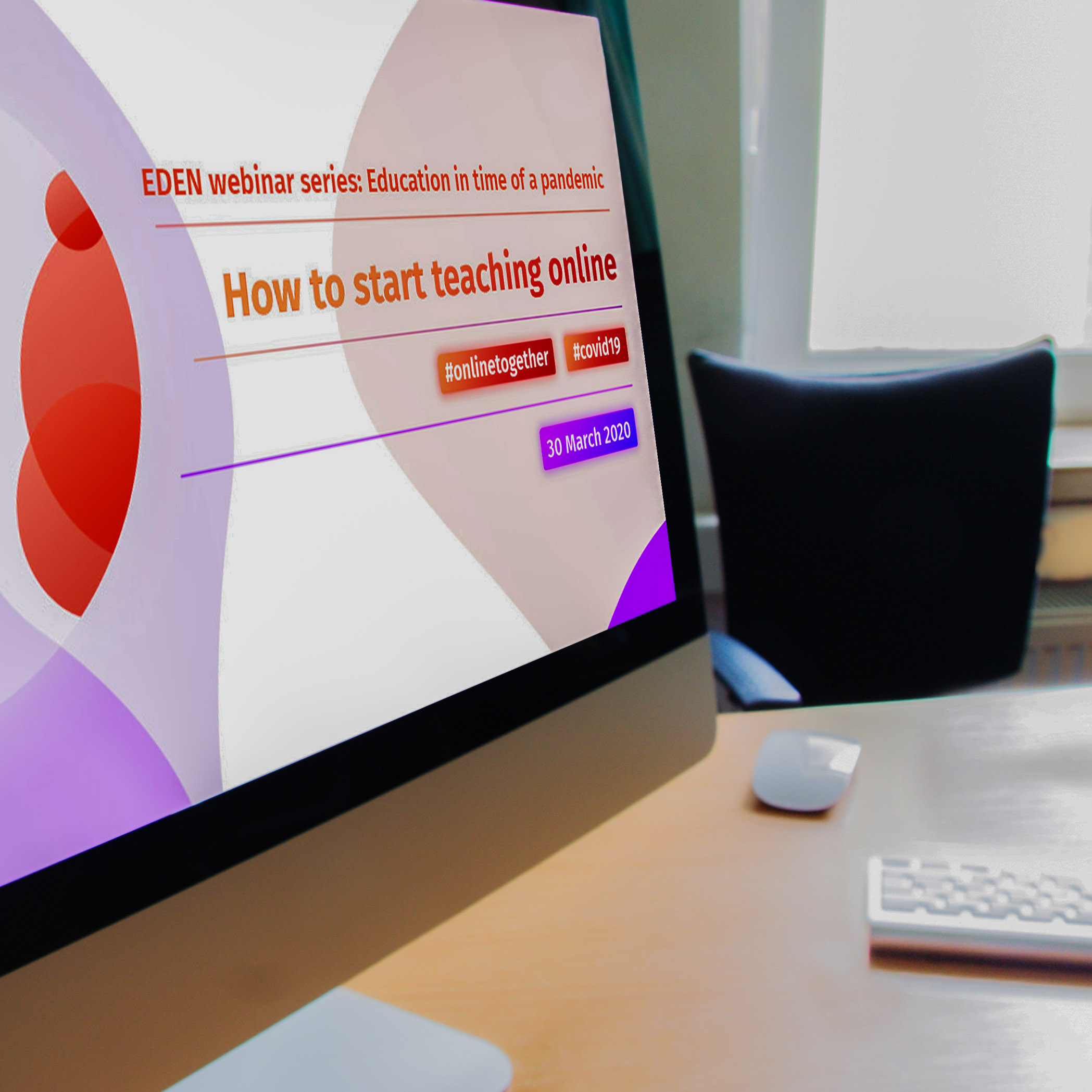 NEW EDEN webinar series: Education in time of a pandemic
How to transfer from classical education to online education during pandemic # covid 19? Where do you begin? How do you manage the process? There are questions that EDEN aims to answer through a new series of weekly webinars, under the slogan #onlinetogether.
#covid19      #onlinetogether
In these times of lockdown due to the Coronavirus COVID-19, face-to-face educational functions and activities are being moved online, using remote working sites and tools. Many of us are struggling with the adjustment to working and teaching online, especially those who have always taught in a traditional classroom and are now being asked to rapidly regroup and prepare for a longer period of educational "social distancing". Where do you begin? How do you manage the process?
To address these questions and many others, EDEN will be rolling out a series of practical webinars on how to take face-to-face education online. These webinars will start by focussing on the day-to-day challenges our teachers and educators face and move on to consider other, broader institutional aspects.
The current pandemic has accelerated a change from what was already beginning to happen anyway, that of the transition from traditional classroom education to its online equivalent. Given this sudden change, the teachers, instructors and faculty are having to adopt new technology and techniques. In this talk some guidelines are covered to help make decisions about online teaching and helping students in the digital age.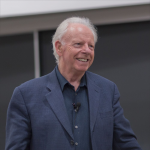 Tony Bates  –  Research Associate | Contact Nord, Canada
Dr. Tony Bates is the author of eleven books in the field of online learning and distance education. He has provided consulting services specializing in training in the planning and management of online learning and distance education, working with over 40 organizations in 25 countries. Tony is a Research Associate with Contact North | Contact Nord, Ontario's Distance Education & Training Network.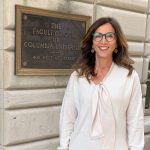 Assoc. Prof.  Antonella Poce – Università degli Studi Roma Tre, Roma, Italy
Antonella Poce is Associate Professor in Experimental Pedagogy at the University Roma Tre, Department of Education, where she teaches Measurement in Education, Educational Research Methodology and Educational Writing Methods and Techniques. Antonella is a member of EDEN since 2009 and Chair of the NAP (Network of Academics and Professionals) Steering Committee. She is author of different publications on the employment of innovative didactic tools in higher education.
These #onlinetogether #covid19 webinars are especially developed for these uncertain times, featuring experts and experienced practitioners within the field of open, distance, and e-learning. These weekly, one-hour webinar sessions will be held every Monday at 17:00 CEST, starting on March 30, 2020.
Each webinar will consist of a brief presentation addressing the webinar topic, that will be further complemented by a question-and-answer session, where you are greatly encouraged to participate, share your opinion and experiences, and ask your most pressing questions.
European Distance and e-Learning Network (EDEN)
EDEN'S goal is to maximize the potential to exchange academic and profesional experience, promote effective navigation in the filed and improve the quality and depth of information available to the sectors involved.