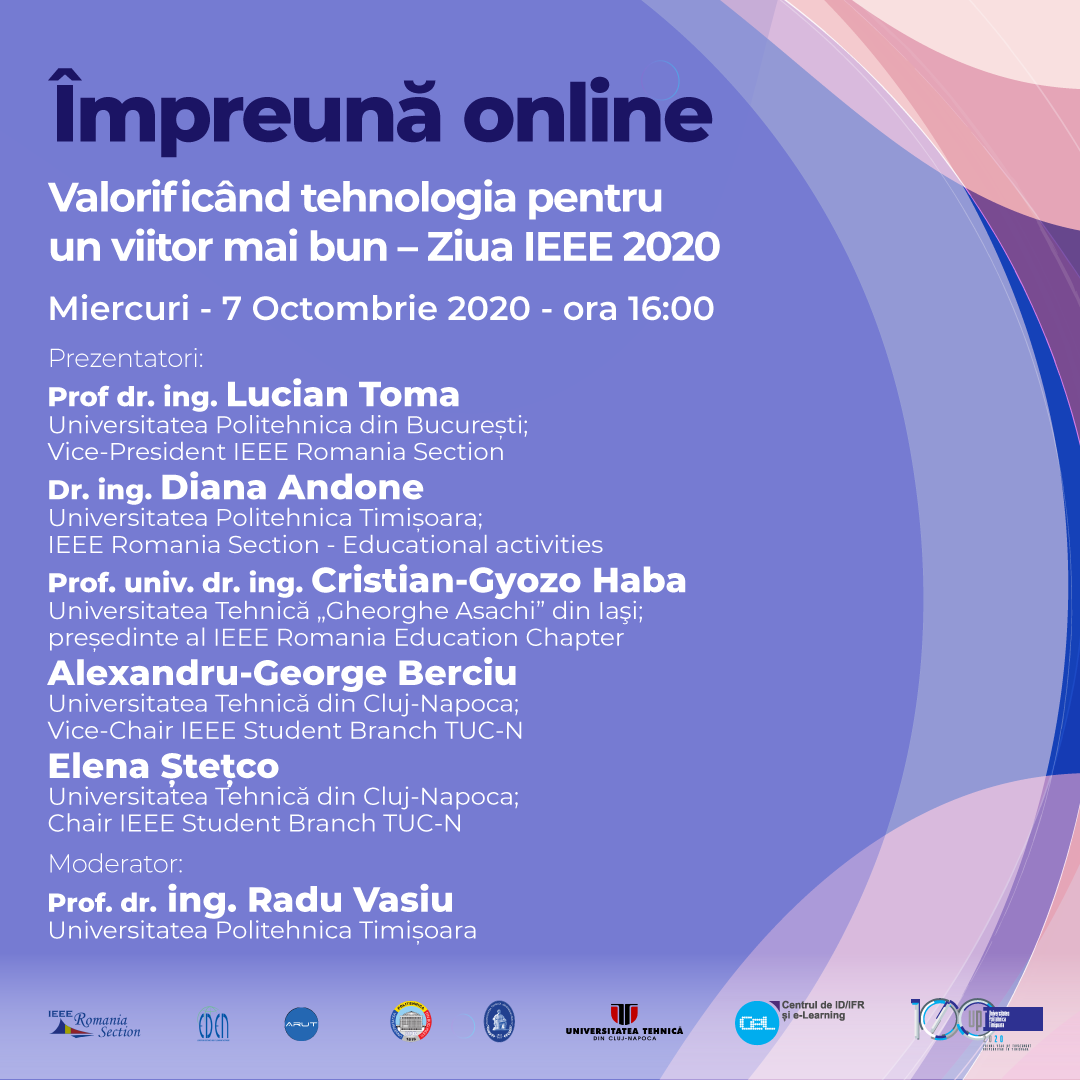 Leveraging Technology for a Better Tomorrow - IEEE 2020 Day
#onlinetogether #impreunaonline
In these times of lockdown due to the COVID-19 pandemic, just like in other countries, face-to-face educational functions and activities are being moved online, using apps, platforms and various tools for distance education.
In the Online together webinars, we respond to these challenges, in the most practical way possible, in the spirit of open education and free access to knowledge. Participants received an Open Badge (Open digital certificate) - Online together.
Wednesday, October 7, 2020, 4:00 p.m.

Leveraging Technology for a Better Tomorrow - IEEE 2020 Day
Speakers:
Prof. Dr. Eng. Lucian Toma
Politehnica University of Bucharest; Vice - President IEEE Romania Section
Dr. Eng. Diana Andone
Politehnica University of Timisoara; IEEE Romania Section - Educational activities
Prof. univ. Dr. Eng. Cristian-Gyozo Haba
Technical University of Cluj Napoca; Vice-Chair IEEE Student Branch TUC-N
Alexandru-George Berciu
Technical University of Cluj Napoca; Vice-Chair IEEE Student Branch TUC-N
Drd. eng. Elena Ștețco
Technical University of Cluj Napoca; Chair IEEE Student Branch TUC-N
Moderator:
Prof. Dr. Eng. Radu Vasiu - Politehnica University of Timișoara
The 15th webinar in the #onlinetogether series was dedicated to the celebration of the IEEE Organization through the theme of IEEE Day 2020 - October 6, 2020, - "Leveraging Technology for a Better Tomorrow" - two weeks dedicated to the global celebration, demonstrating how thousands of IEEE members from local communities come together to collaborate on ideas that leverage technology for a better future.
The presenters of the webinar - Dr. eng. Diana Andone, prof. univ. dr. eng. Cristian-Gyozo Haba, prof. dr. eng. Lucian Toma and Alexandru-George Berciu, along with Elena Ștețco - members and representatives of Romania in the IEEE structures, focused the topic of the webinar on the topic proposed by the Organization, presenting the programs and courses training offered by the IEEE Organization for fields such as IT, engineering, medicine, economics, but also open educational resources developed and made available in the spirit of open education through the IEEE Learning network, in a discussion moderated by prof. dr. eng. Radu Vasiu - the President of the UPT Senate.
While Prof. dr. eng. Lucian Toma presented the evolution and development of the IEEE Foundation - with the benefits currently brought, both worldwide and in Romania - which is celebrating 30 years of IEEE activity this year, dr. Diana Andone focused the discussion on the area of ​​digital education and open education, in the spirit of celebrating IEEE Day and using technology for a better future while providing a series of information and valuable resources for digital teaching and the development of the lifelong learning network.
Prof. univ. dr. Cristian-Gyozo Haba spoke about the many benefits of participating in the IEEE global community, but also about IEEE certified courses, which contain the highest quality information and countless tools and resources that increase the quality of participants' education.
Elena Ștețco, along with Alexandru-George Berciu, spoke about the IEEE student branch and about the opportunities it offers. At the same time, the two members presented the activities that student representatives from hundreds of member countries are currently developing, as well as the objectives of students in collaboration with the academic environment, through technical, scientific and educational events.
Valuable resources for digital teaching
Thus, during the webinar were presented the development opportunities offered by the IEEE Learning Network, IEEE Resource Centers with valuable technical content, evaluated by reputable experts, to improve research or industry, the IEEE Education Society MERLOT project - resource of multimedia education for online teaching - a project of the internationally recognized state university system in California and the Computer Science Community Portal that offers useful educational resources - animations, video lectures, online courses, open textbooks, etc. - for teaching and learning computer science.
CeL - UPT Director, elected to the Board of Governors - IEEE Education Society
During the event, the new member elected to the Board of Governors - IEEE Education Society - Dr. Eng. Diana Andone - one of the few Romanians with the opportunity to serve the global IEEE community with over 400,000 members, was announced.
Over 500 participants watched with interest the presentations, addressing dozens of positive comments, opinions, and questions during the almost 2 hours of the webinar, which was broadcast live on YouTube and Facebook.
See Dr. Diana Andone's presentation at the #onlinetogether webinar: Leveraging Technology for a Better Tomorrow - IEEE 2020 Day.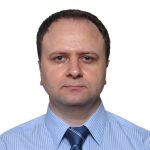 Prof. Lucian Toma
Lucian Toma received the degree of engineer in Electrical Engineering in 2020, respectively the title of a doctor in Energy Engineering in 2010, both from the "Politehnica" University of Bucharest. He is currently an associate professor at UPB, at the Department of Electrotechnics. His technical topics of interest are the dynamics of electro energy systems, computer-assisted modeling of the components of electro energy systems (including ACTIS devices and HVDC systems), smart electricity grids, the electricity market.Since 2014, he has been the representative of Romania in the CIGRE B4 "DC Systems and Power Electronics" studies committee. Dr. Toma is co-author in 5 books, two of which are published by IEEE press & Wiley and one by Springer, as well as over 70 articles published in journals and conferences. He has participated in 9 international projects (e.g. H2020-RESERVE, H2020-Storage4grid, H2020-Nobelgrid), 11 national research projects,as well as 10 consulting projects for industry. Since 2018 he has been Vice-President of IEEE Romania Section. Dr. Toma received (collectively) the 2017 anniversary award "Remus Radulet" from the Romanian Academy of Technical Sciences, the 2013 AGIR Award (collectively), as well as the IEEE Outstanding Engineer Awards granted to IEEE PES Romania Chapter in 2016.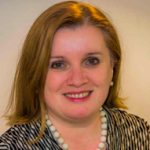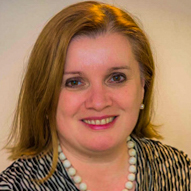 Dr. Diana Andone
Dr. Andone runs the team who developed the university's award winning Virtual Campus CVUPT and is also a professor at the Politehnica University of Timișoara, Romania, in the area of multimedia and web technologies. She is passionate about the ubiquitous access to technologies and how they can be used to improve people's lives. Dr. Andone research includes web and mobile technologies, human-computer interaction, AR/VR/XR in education and culture, open education, online and mobile learning, OERs and MOOCs. Her publication list comprises 12 books and over 100 papers presented at international conferences, 9 best paper awards, reviewer of several journals and conferences, and also chairs IEEE and ACM conferences. Her experience includes over 30 European funded projects, out of which she coordinated 6, notably ViCADiS (Virtual Campus for Digital Students), DigiCulture (Digital Skills for Creative Industries). She is also involved extensively in several professional organisations and associations (EDEN, IEEE, IADIS, AACE, W3C, IAFES), actively supports the local start-up movement (StartUp Weekend, HackTM, hackathons, CoderDojo) and Girls in Tech, as well as acting in the Board of local Romanian NGOs (Pentru Voi Foundation) in the Timisoara 2021 European Capital of Culture Task Force and a member of Rotary Club Timisoara (past president) and Rotary International.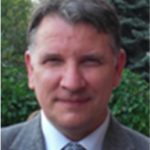 Prof. Cristian-Gyozo Haba
Cristian-Gyozo Haba is a professor at the Faculty of Electrical Engineering, Energy and Applied Informatics of the "Gheorghe Asachi" Technical University of Iași. He is the director of the Department of Electrical Engineering and a member of the Computerization and Digital Communications Commission of the University Senate, the fields of interest being the design of digital systems, the design of embedded systems, online education (distance access laboratories, virtual laboratories) and distributed measurement systems. He is a member of IEEE, ACM and EAI and since 2019 president of IEEE Romania Education Chapter.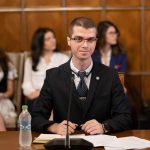 Alexandru-George Berciu
Alexandru-George Berciu is a student in the 4th year of his degree at the Faculty of Automation and Computers within the Technical University of Cluj-Napoca. He participated in the 2019 edition of the Official Internship Programme at the Romanian Government, being an intern at the National Center for Financial Information in the Ministry of Public Finance. He is also actively involved in national and international research projects on colorectal cancer detection, the reduction of electricity imports and the development of a Formula Student electric car. Thanks to the positions of Vice-Chair of IEEE SB TUC-N and Project Manager of the ART TU Cluj-Napoca / Formula Student Team, he managed to learn good communication skills, time management and coordination of a team since his student days. All of this helped him to develop professionally and offered him the opportunity to put into practice the theory assimilated during his years of study.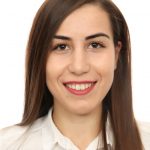 Elena Ștețco
Elena Ștețco is a 2nd year doctoral student at the Faculty of Electronics, Telecommunications and Information Technologywithin the Technical University of Cluj-Napoca. She works in the field of analog electronics and CAD technologies. She is currently Chair of IEEE SB TUC-N and Chair of IEEE SBC TUC-N.
Open Badge - Online Together
Participation was free and participants received Open Badges.
Online Together webinars are organized in collaboration with IEEE Romania, the EDEN Association and the Politehnica University of Timișoara, every week with guests from other universities and schools in Romania.
Watch the webinar recording below: