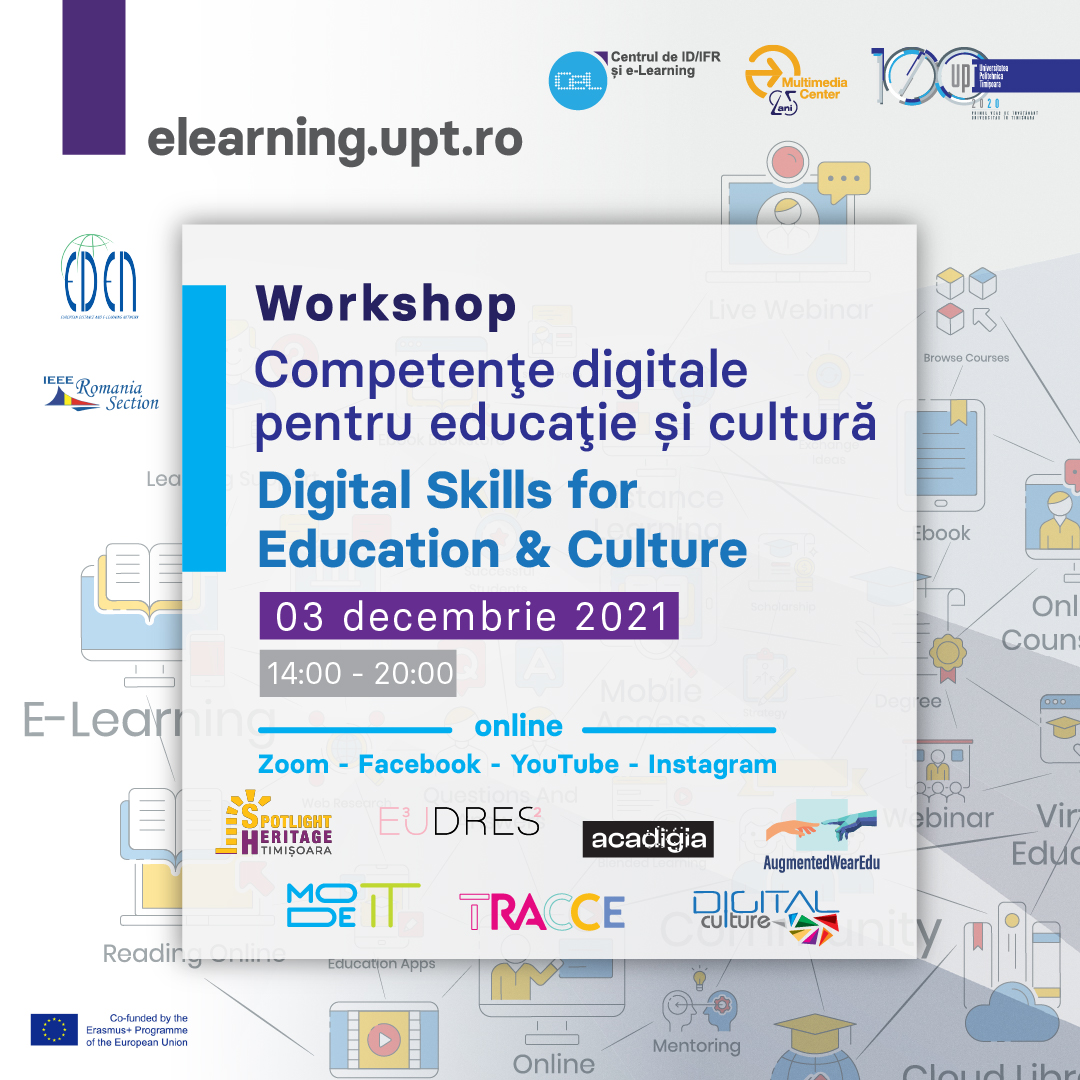 Digital Skills for Education & Culture Workshop
Digital skills workshop for education and culture
The sixth edition of the international workshop dedicated to 100% digital skills in culture, education and more, took place online on Friday, December 3, 2021, and brought over 35 international speakers, among which both researcher and Professors, and also student and students - which presented practical examples of the use and integration of digital elements, augmented and virtual reality applications and artificial intelligence in university and pre-university education, with case studies at European level.

Over 1,500 participants were present online, ethe income being addressed to all actors in the field of creative industries, the cultural one, artists, students, professors from the academic and pre-university environment, bringing to the forefront projects Europeans of impact into the improving the quality of education university and pre-university, but also projects addressed to the actors from cultural sector and of mprivate edition.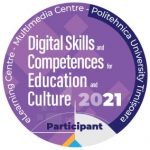 Open Badges Participant
Participation was free, presentations were in Romanian and English and participants received open digital certificates (Open Badges) of Participant Digital Skills for Education & Culture.
Also for the first time, for an extra interactivity with participants, each speaker sent a question related to the topic presented to the participants, who were able to answer live during the presentations, and at the end of each presentation, their answers will be discussed and interpreted by the presenters.
The event was opened by prof.univ. dr. Radu Vasiu, President of the UPT Senate and director of the Multimedia Center. Dr. Diana Andone, the director of the UPT e-Learning Center took the floor, presenting the vision for development Digital skills for education and culture, through the initiatives and projects carried out by the Polytechnic University of Timișoara among teachers, students and UPT collaborators.