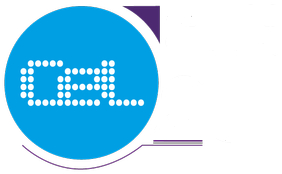 IS internships
Simulated enterprises - internships for second year students Ac and ETc
Simulated enterprises comprise two main components: a practice center / university laboratory and a series of software applications developed as working tools.
The development of the laboratories will consist in carrying out teaching, learning and evaluation activities supported by tutors recruited from technology companies. The teaching activities will not be limited only to the technical part, they will also cover economic issues, so that the participants can get an overview both from the outside and from the inside.
The solution "Information portal" through which students, teachers and tutors from companies will communicate and collaborate in the laboratories of the Simulated Enterprise and through which information and project results will be disseminated, will be accessible from the laboratory in the ELECTRO building and from any connected computer station at the Internet.
The portal contains:
Document management solution for managing the necessary resources in the teaching-learning process
Relationship management system with students, teachers, tutors from employers
Computer system for simulating case studies and practical simulations in the virtual environment - in this solution students will play various roles in business processes specific to companies in the field of technology
Solution for assessing acquired skills - will be used mainly in assessing students' knowledge.
Documents required for registration:

Target group registration form completed in accordance with Annex 1 to Instruction 46 (

model

attached

)
Copy of ID card.
Declaration of consent (attached model)
College student certificate
Obs: The registration form and the declaration of consent will be printed on one side and will be signed on each page at the bottom right when submitted, in the presence of contacts.
Companies:
Expert Consulting SRL
SC UBIT SRL
SC CONTINENTAL AUTOMOTIVE ROMANIA SRL
SC LASTING System SRL
SC Design MMD
O WHAT
Hella - the hella
SC FLEXTRONICS ROMANIA SRL
Eta2U
Registration calendar:
December 5 - 14, 2012, 10 am-4pm
The documents are physically submitted (in foil, without file) in room B225, floor 2, Electro body
Contact persons:
Camelia Curuliuc - camelia@cm.upt.ro
Mihai Onița - mihai@cm.upt.ro
Details about curriculum and methodology
Curriculum-methodology IS UPT
Brochures
PliantIS