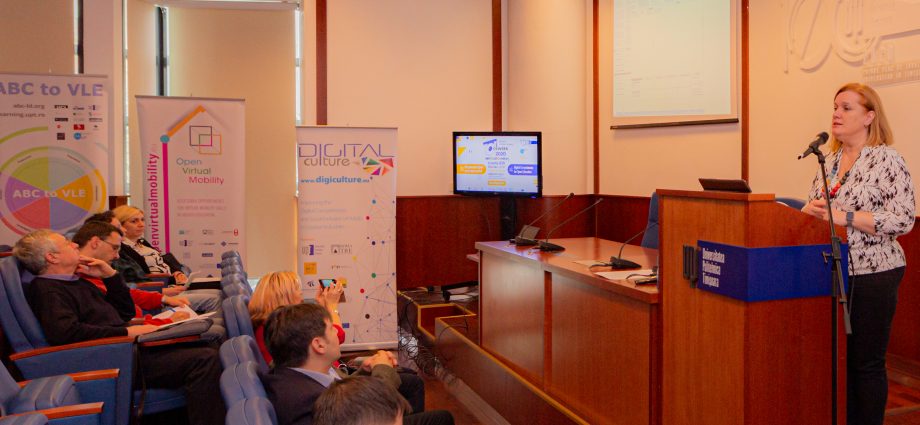 Presenting about the Digital Culture project during Open Education Week 2020
Part of the Open Education Week 2020, The Politehnica University of Timisoara through the e-Learning Center with the support of the EDEN and IEEE Romania Associations have organized the 7th edition of the Digital Competences for Open Education, workshop, on Friday, March 6th. The event was attended by over 100 participants and was broadcasted online, through live streaming on the Facebook platform and YouTube channel.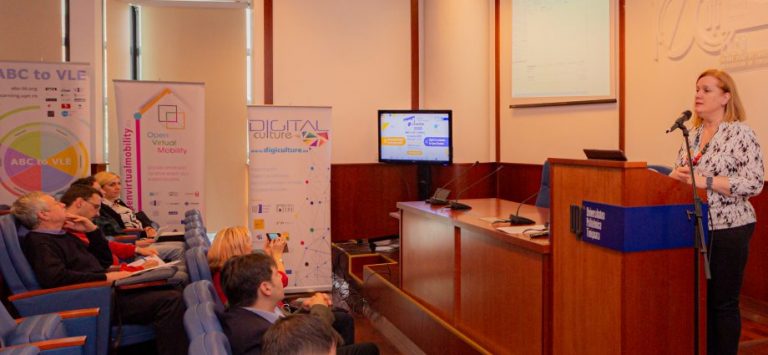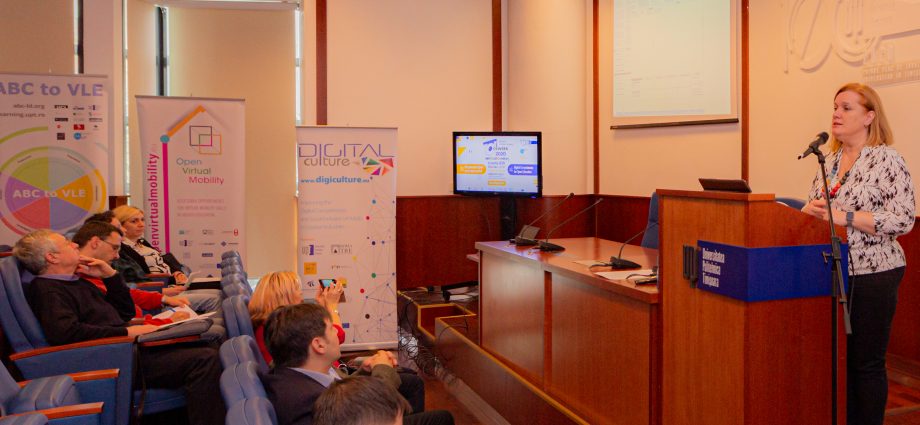 With 20 international speakers from all over Europe and Romania, the workshop highlighted the impact of openness in the digital age, from policies to individuals, teachers and students. With a history of several years of implementation, it was examined how open educational resources (OER), massive open online courses (MOOC), Open Culture and Open Science can be integrated into all levels of education and training within institutions and companies. There were practical examples of using and integrating open education, students as co-creators, mobile learning, augmented and virtual reality in education, open research, how the notion of blockchain influences education but also how open and digital terms are reflected in culture and heritage.
Project coordinator, dr. Diana Andone from UPT, in her presentation Open and blended education and training for Digital Skills, showcased the development of DigiCulture modules by the UPT team.
Another presentation which will be showcased in course modules of the DigiCulture project was Integrating AR/VR technologies in culture and education. The Spotlight Heritage study case, created by UPT team members and lecturer dr. Silviu Vert. Spotlight Heritage Timișoara uses concepts such as digital heritage, integrated in web and mobile applications and the cultural involvement of communities.
During the end of the event there were a series of open questions and discussions with the audience in the room regarding the digital technologies presented and open uses of education in cultural aspects.