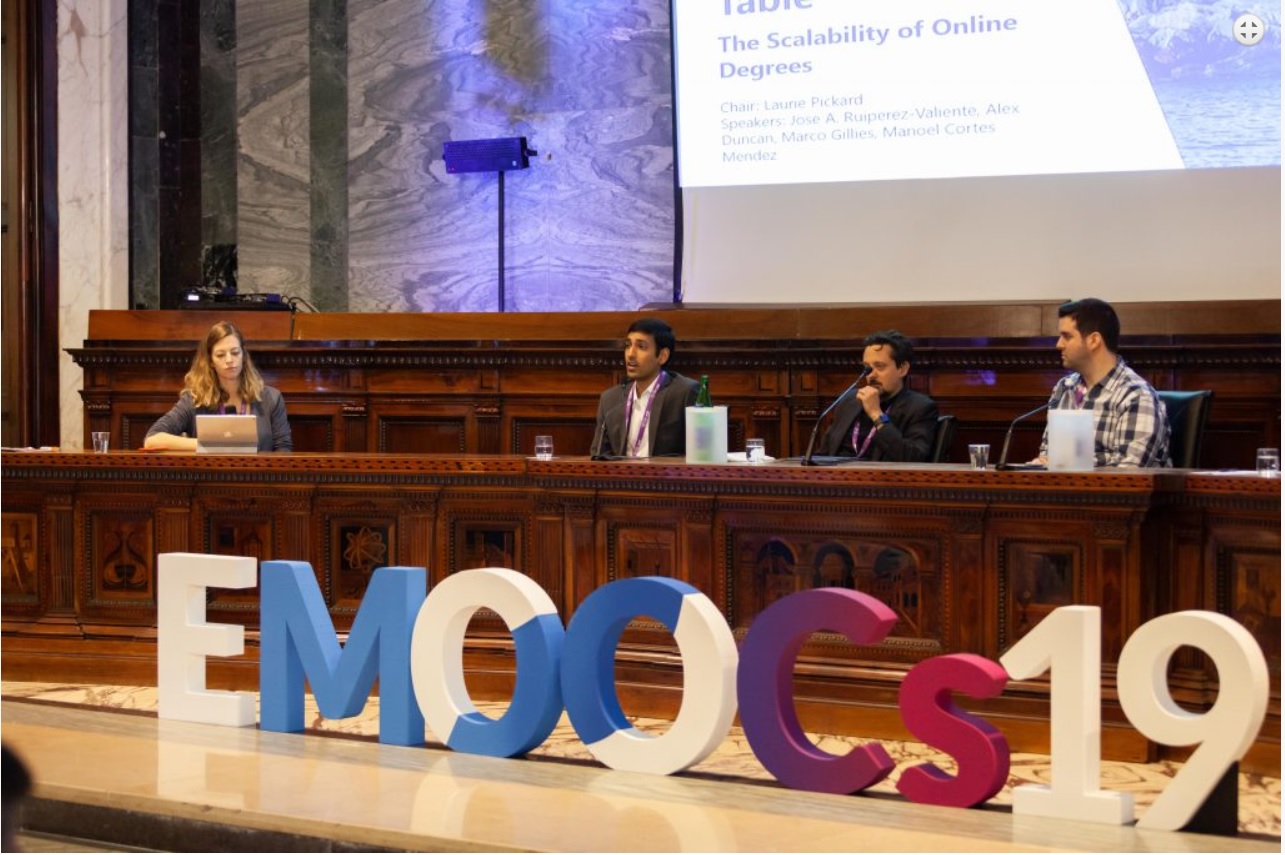 Dr. Diana Andone, about the Open VM Learning Hub at EMOOCs 2019
Dr.Ing. Diana Andone, Director of the ID / IFR and e-Learning Center, participated in the sixth edition of the EMOOCs 2019 summit (European MOOCs Stakeholders Summit), in Naples, Italy, from 20 to 22 May 2019, where he presented the scientific paper:
Developing the Open Virtual Mobility Learning Hub - - Diana Andone, Andrei Ternauciuc, Vlad Mihăescu and Silviu Vert
This paper presents a part of the research work submitted by the members of the CeL team within the OpenVM (Open Virtual Mobilities) project. Dr. Andone also held meetings and discussions on the possibilities of collaboration and piloting the activities within the OpenVM and DigiCulture projects.
EMOOCs 2019 included the consolidated format of research and experience sessions, policies and business, as well as interactive workshops. It included keynote speakers (Mauro Calise - director Federica Weblearning, Candace Thille - director of the Stanford Open Learning Initiative, Bruno Siciliano - professor of control and robotics at UNINA, Anant Agarwal - CEO edX, Simon Nelson - CEO FutureLearn, Dil Sidhu - Chief Content Officer Coursera, Dhawal Shah - CEO of Class Central, Georgi Dimitrov - Vice-Chair of the Innovation and EIT Committee of the European Commission), round tables and panel sessions, as well as individual presentations in each session.