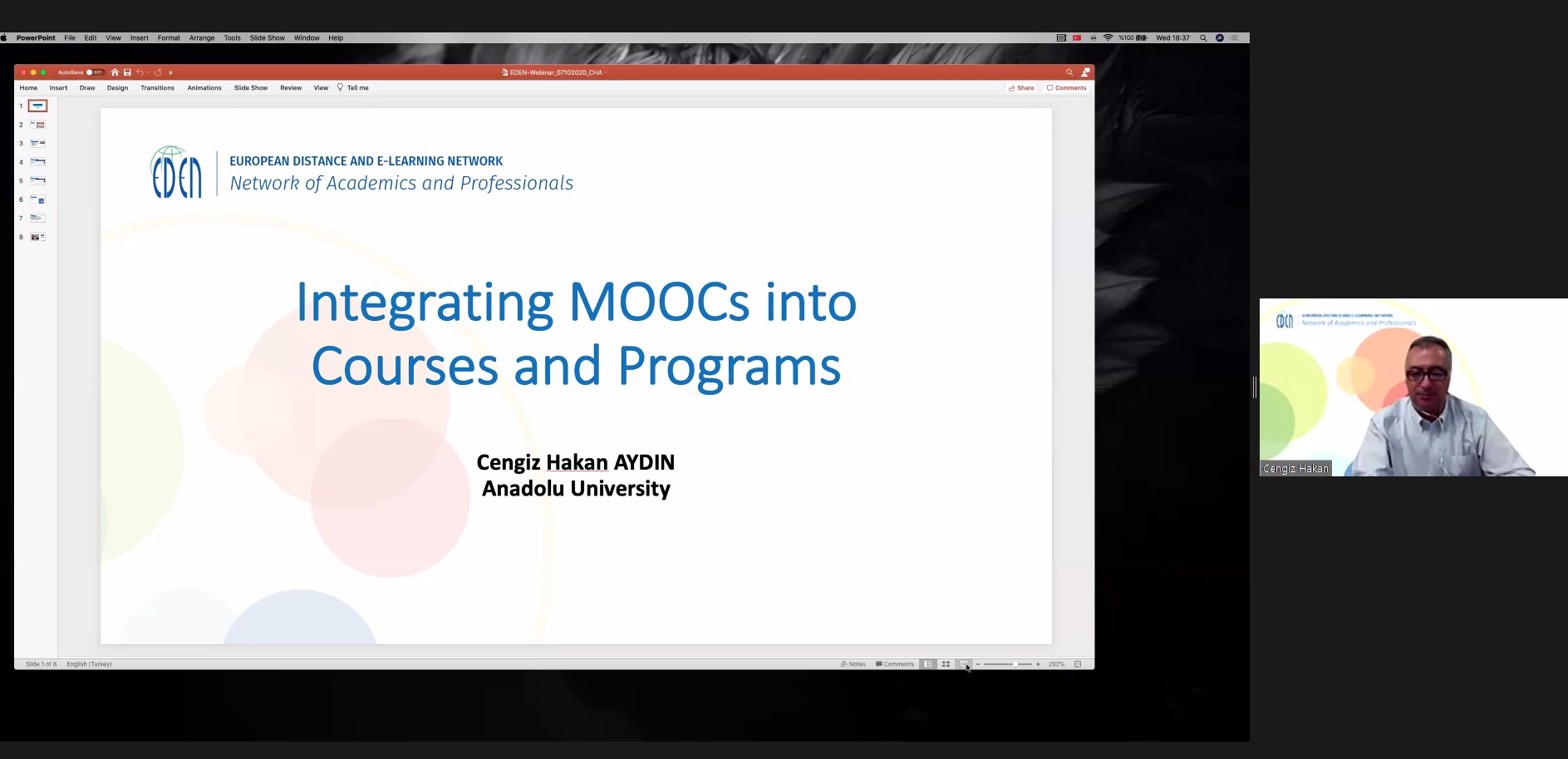 MODE IT takes part in the EDEN NAP online event
On October 7, 2020, the MODE IT project was presented during the EDEN NAP (European Distance and E-learning Network: Network of Academics and Professionals) virtual event with the topic "Designing online courses - a practical approach".
Cengiz Hakan Aydin from the project partner Anadolu University presented to over 200 participants the objectives of the project as well as results of integrating MOOCs as part of his courses and programs. 
In addition, together with Vlad Mihaescu from the project partner Politehnica University of Timisoara they exchanged with attendees about the chances of modernizing curricula in times of COVID-19.