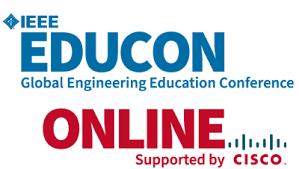 IT MODE at the IEEE EDUCON 2020 conference
The IEEE EDUCON conference provides a global forum for academic, research and industrial collaboration on global engineering education. Due to the current pandemic situation the conference, originally planned to take place in Porto, Portugal, happened from April 27 - 30, 2020 through online collaboration tools.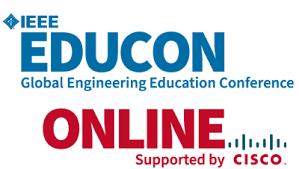 MODE IT was represented in the IEEE EDUCON conference by Carlos Vaz de Carvalho, Professor at the Polytechnic Institute of Porto, on the 30th of April 2020. The MODE IT presentation dealt with a MOOC-based innovative instructional approach for curriculum design, and took place in a session dedicated to ongoing projects fostering new approaches to Engineering education.
The MODE IT project has clearly gained even more relevance considering the current pandemic situation and that raised a lot of interest from the conference participants. The corresponding Q&A has in fact extended far beyond what was originally planned with participants wanting to know more details on the project implementation, on the formal integration of online tools in traditional teaching practices and on the possibility of collaboration with the project.
The paper of the IT MODE conference can be found in the papers of the IEEE Global Engineering Education (EDUCON) conference from 2020 (pp. 1844 - 1847).
IT MODE
MODE IT fosters integration of the open online pedagogies into formal courses and programs towards making them more flexible and attractive for students.