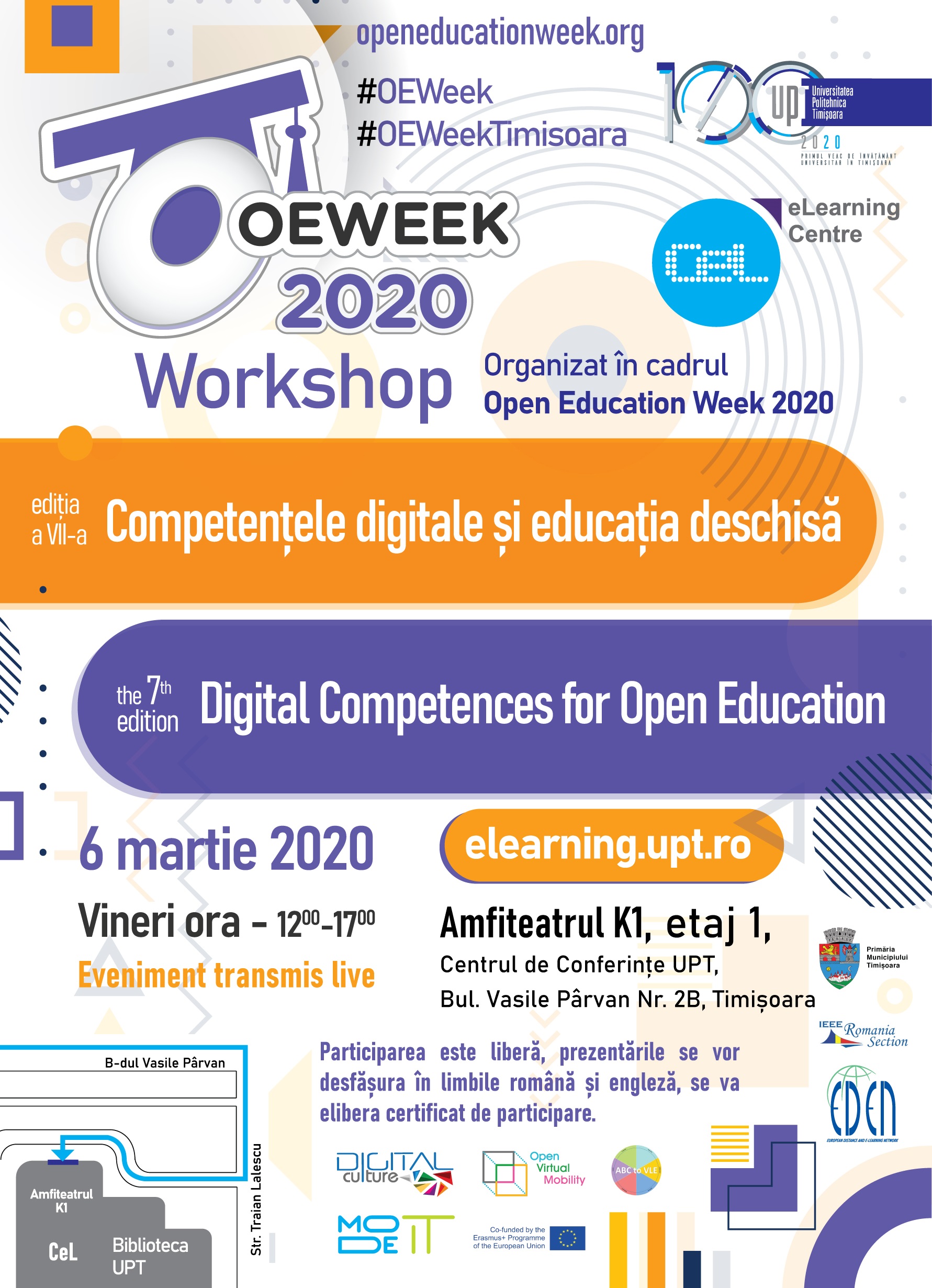 MODE IT at the Online Workshop Digital Competences for Open Education
On 6th of March 2020, MODE IT project was presented at the online workshop Digital Competences for Open Education. As every year, this International Workshop is organized by Politehnica University of Timișoara (MODE IT partner), through the e-Learning Center with the support of the EDEN and IEEE associations, during the Open Education Week 2020
During the workshop, practical examples of the use and integration of OER (Open Educational Resources) and MOOCs (Massive Open Online Courses) in higher and secondary education with case studies at European level, from Germany, Lithuania, Great Britain, Croatia and Romania were presented.
Open Education Week
Open Education Week is an event promoted by the world association Open Education Consortium, with the purpose of presenting the opportunities offered by open education and the results of its integration in all forms of education.
Moreover, this workshop is part of the series of activities dedicated to the anniversary of the first century of higher education in Timișoara, Politehnica 100.