Registration open for the Digital Competences for Open Education workshop
20 international speakers will present the latest news on open education in Romania and the EU in the 7th edition of the Digital Competences for Open Education workshop, organized during the Open Education Week 2020. Participation is free.
The Politehnica University of Timișoara, through the the ID / IFR and e-Learning Center with the support of the associations EDEN and IEEE is organising
the workshop
Digital Competences for Open Education
addressed to academics, students, trainers in IT, or HR departments.
The event will take place on Friday, March 6,starting at 12:00, in the K1 Amphitheater, 1st floor, UPT Conference Center, Bul. Vasile Pârvan Nr. 2B, Timișoara.
Number of places is limited
The admission is free and the presentations will be held in in Romanian and English and a certificate of participation will be issued.
The Digital Competences for Open Education Workshop, 7th edition, organized by the e-Learning Center of the Politehnica University of Timișoara, with the support of the EDEN and IEEE Romania Associations will highlight the impact of openness in the digital age, from policies to individuals, teachers and students. With a history of several years of implementation, we will examine how open educational resources (OER), massive open online courses (MOOC), Open Culture and Open Science can be integrated into all levels of education and training within institutions and companies.There are practical examples of using and integrating open education, students as co-creators, mobile learning, augmented and virtual reality in education, open research, how the notion of blockchain influences education but also how open and digital terms are reflected in culture and heritage.

As every year, the International Workshop is organized by Politehnica University of Timișoara, through the ID / IFR and e-Learning Center with the support of the Eden and IEEE associations, during the Open Education Week 2020.
UPT 100
This workshop is part of the series of activities dedicated to the anniversary of the first century of higher education in Timișoara, Politehnica 100.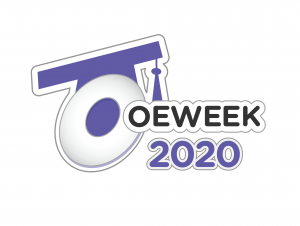 Open Education Week
is an event promoted by the world association Open Education Consortium, with the purpose of presenting the opportunities offered by open education, the results of its integration in all forms of education, whether it is the development of skills or knowledge in the workplace, in support of higher or secondary education or simply to learn something new, related to the individual interest of each individual.
The Workshop will be available online, after the event, on the online educational platform UniCampus.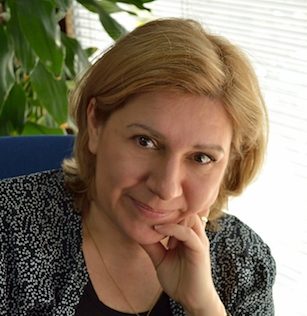 Dr. Sandra Kučina Softić
Sandra Kučina Softić is EDEN president and Assistant Director for Education and User Support at the University of Zagreb University Computer Centre (SRCE). Her work is focused on monitoring and fostering the e-learning implementation in higher education institutions in Croatia and providing support and advice to institutions, teachers and students in implementation of new technologies in the learning and teaching process. She was appointed Croatian representative in ET2020 Working group on Digital Skills and Technologies (2016-2018) and in ET2020 Working group on Digital Education: learning, teaching and Assessment (2018-2020). She obtained a doctoral degree from University of Zagreb and a master's degree in Digital Education at the University of Edinburgh, UK in 2014. From 2016 to 2019 she was EDEN vice-president for Open Professional Collaboration.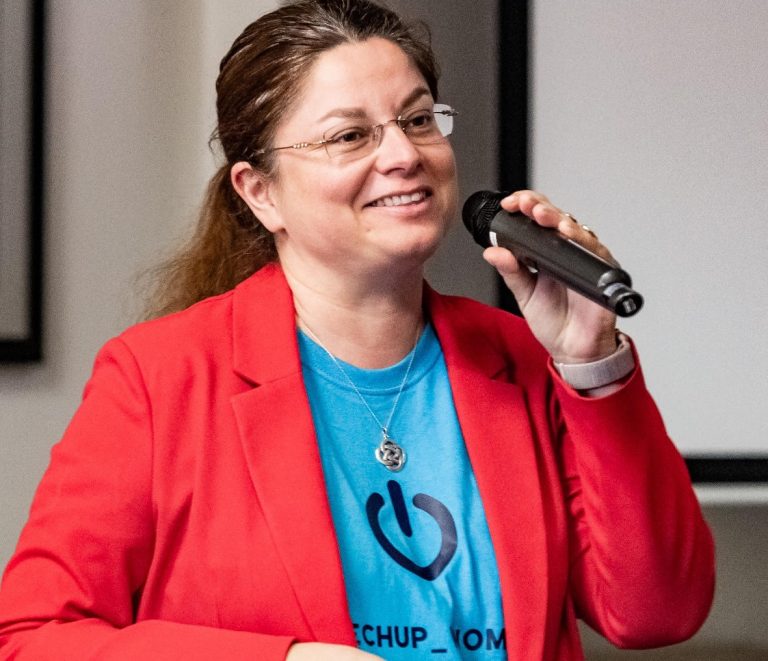 Prof. Alexandra I. Cristea
Alexandra I. Cristea is Professor, Head of the Innovative Computing research group at the Computer Science Department, Durham University. Her research includes web science, learning analytics, user modelling and personalisation, semantic web, social web, authoring, with over 250 papers on these subjects (over 3700 citations on Google Scholar, h-index 31). Especially, her work on frameworks for adaptive systems has influenced many researchers and is highly cited (with the top paper with over 180 citations and growing). She is within the top 50 researchers in the world in the area of educational computer-based research according to Microsoft Research. Prof. Cristea has been highly active and has an influential role in international research projects. She is experienced in running research projects and has led various projects - Newton funded workshop on Higher Education for All ('14-'18), Santander funded Education for disadvantaged pupils ('14-18'), Warwick-funded project APLIC ('11-;12), EU Minerva projects ALS (06-09) and EU Minerva ADAPT ('02-'05); as well as participated as university PI in several EU FP7 projects - BLOGFOREVER ('11-'13), GRAPPLE ('08- '11), PROLEARN ('07) and as co-PI in the Warwick-funded Engaging Young People with Assistance Technologies ('13-'15) also featured by the BBC. Recently she has taken giving back to the community to a different level, with the project TechUP (2019-2020) training 100 women in computer science from various (BAME) backgrounds.

Prof. Ulf-Daniel Ehlers
Ulf-Daniel Ehlers is a learning innovation expert and has been appointed Professor for Educational Management and Lifelong Learning at the Baden-Wurttemberg Cooperative State University in Karlsruhe in 2011. From 2011-2017 he held the position of Vice-president at the same university and has been responsible for Quality and Academic Affairs. He held positions as Associate Professor of University Duisburg-Essen (Germany), Professor for Technology Enhanced Learning of University Augsburg (Germany) and Associate Professor of the Graduate School for Management and Technology of the University of Maryland University College (USA). He is currently a member of the EC of EDEN and Vicepresident of EURASHE.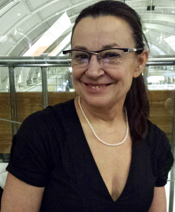 Prof. Dr. Ebba Ossiannilsson
Professor Dr. Ebba Ossiannilsson is an independent researcher, expert, consultant, quality assessor and influencer in the fields of open online flexible and distance learning. She is a member of the EDEN EC, EDEN NAP, EDEN Council of Fellows, and Chair of the EDEN SIG for Technology-Based Learning and Quality Enhancement. Ossiannilsson is in the ICDE EC, and an ambassador for the worldwide advocacy of OERs, she is the Chair of the ICDE Advocacy Committee. She is a member of the ICDE Global Quality Network and of the Advisory Board for the Strategic Plan 2020-2022 ICDE. Ossiannilsson is a quality expert for ICDE, and the EADTU. Ossiannilsson is Vice-President of the Swedish Association for Distance Learning (SADE), and a member of the Job and Skills Coalition Sweden, as well as working with the Standard Institute Sweden.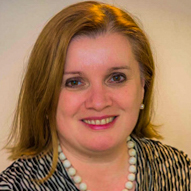 Dr. Diana Andone
Dr. Andone runs the team who developed the university's award winning Virtual Campus CVUPT and is also a professor at the Politehnica University of Timișoara, Romania, in the area of multimedia and web technologies. She is passionate about the ubiquitous access to technologies and how they can be used to improve people's lives. Dr. Andone research includes web and mobile technologies, human-computer interaction, AR/VR/XR in education and culture, open education, online and mobile learning, OERs and MOOCs. Her publication list comprises 12 books and over 100 papers presented at international conferences, 9 best paper awards, reviewer of several journals and conferences, and also chairs IEEE and ACM conferences. Her experience includes over 30 European funded projects, out of which she coordinated 6, notably ViCADiS (Virtual Campus for Digital Students), DigiCulture (Digital Skills for Creative Industries). She is also involved extensively in several professional organisations and associations (EDEN, IEEE, IADIS, AACE, W3C, IAFES), actively supports the local start-up movement (StartUp Weekend, HackTM, hackathons, CoderDojo) and Girls in Tech, as well as acting in the Board of local Romanian NGOs (Pentru Voi Foundation) in the Timisoara 2021 European Capital of Culture Task Force and a member of Rotary Club Timișoara (past president) and Rotary International.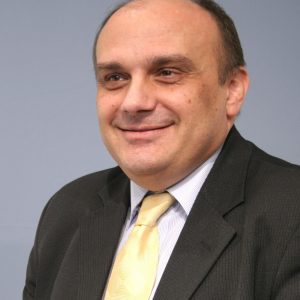 Prof. Dr. Ing. Radu Vasiu
Prof.Dr.Eng. Radu Vasiu is President of the Senate of the Politehnica University of Timișoara and the Director of the Multimedia Research Center. He is also a professor at the Faculty of Electronics, Telecommunications and Information Technologies of the Politehnica University of Timișoara. His recent research focuses on e-learning, multimedia, web technologies, open data and smart cities. He has published 12 books and presented over 100 papers at various international conferences. He has participated in 28 international research and cooperation projects and is part of 7 international professional associations.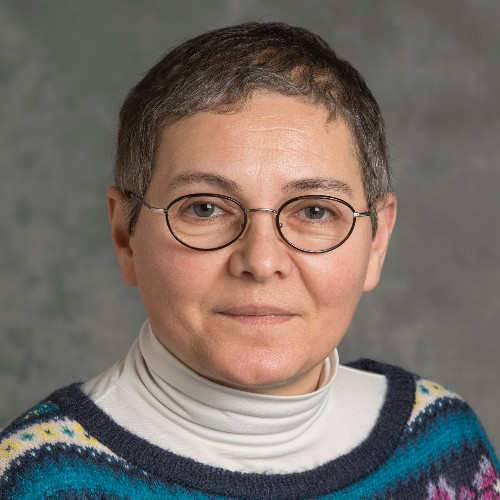 Natasa Perovic, Digital Education Advisor
Natasha is a consultant in digital education and together with Dr. Clive Young will present the ABC to LD (ABC to Learning Design) project for educational design. Dr. Natasa Perovic is part of the Digital Education team of the Knowledge Lab at University College London (UCL), the 7th university in the QS World Ranking.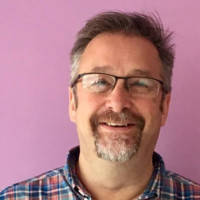 Dr. Clive Young
Dr. Clive Young - educational technology leader for 25 years in variety of consultant, management, lecturer and developer roles, mostly in UK higher education His main interest at the moment is collaborative learning design. Young co-developed the innovative ABC approach and lead an Erasmus project linking ABC designs to the virtual learning environment.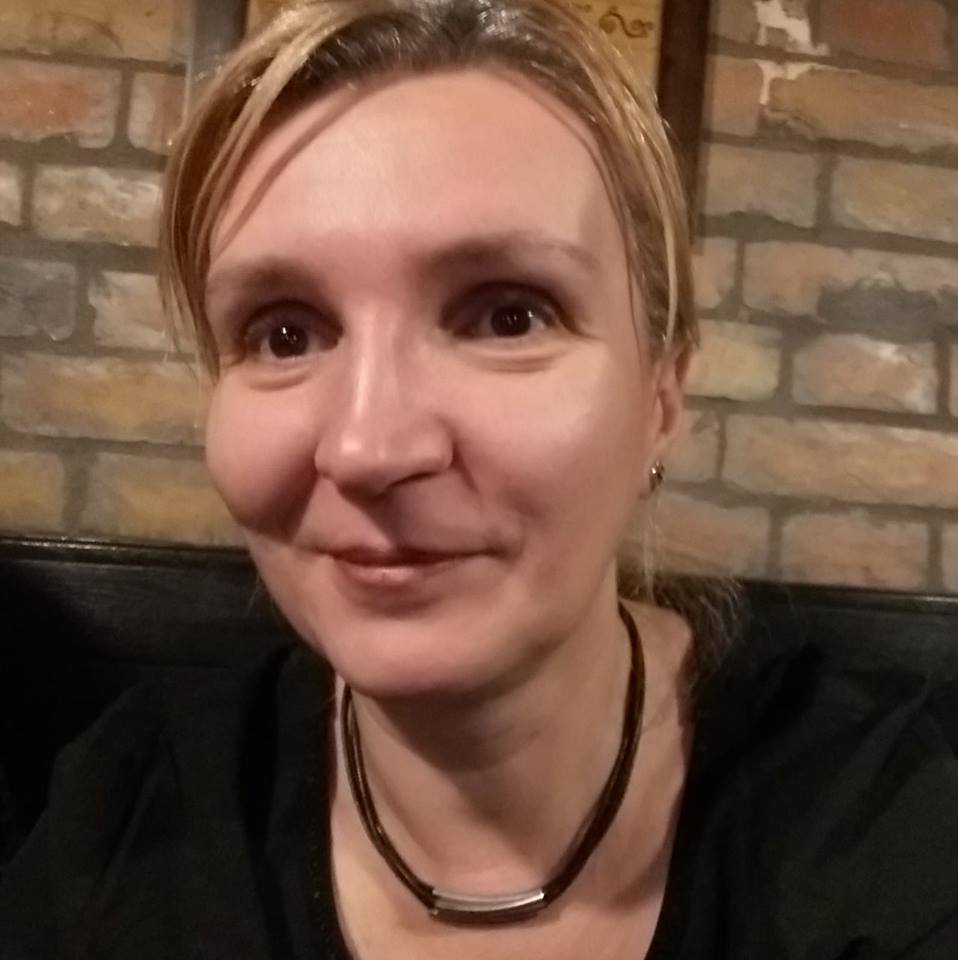 Dr. Gabriela Grosseck
Dr. Gabriela Grosseck is an associate professor in the Department of Psychology of the West University of Timișoara, Romania. With a large experience in the use of ICT in education (teaching, learning, and research), she is particularly concerned with the training of students and teachers, both in face-to-face and online environments. For over a decade she has been editor-in-chief of the Journal of Social Informatics in Romania. Author of numerous articles in the field of e-learning she has a sustained presence as a speaker at different international events, organizer of workshops, or member of different editorial committees (journals and/or conferences). Her research interests cover the main aspects of open education (OERs / OEPs and MOOCs), Web 2.0 tools and social media applications in higher education, and, more recently, the education for durable development.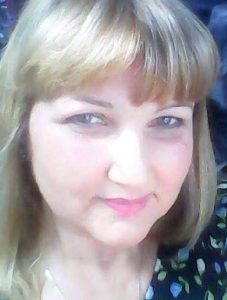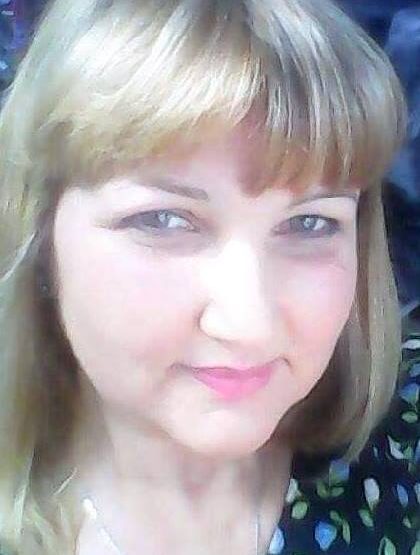 Dr. Carmen Holotescu
Carmen Holotescu Professor PhD, Dean at the Faculty of Engineering, Director Center for Open Education and Blockchain, "Ioan Slavici" University of Timișoara, România with a PhD on new technologies and open education. She has participated in many European projects and has a rich experience in designing and implementing learning and collaborative platforms based on open pedagogies. She has written over 100 articles and chapters/books related to eLearning/Blended Learning, Social Media, Open Educational Resources (OER), Massive Open Online Courses (MOOC) and Blockchain, mentioned in more than 1,500 citations. She is an online certified instructor at the University of Maryland University College, USA, facilitating for 12 years online courses at this university.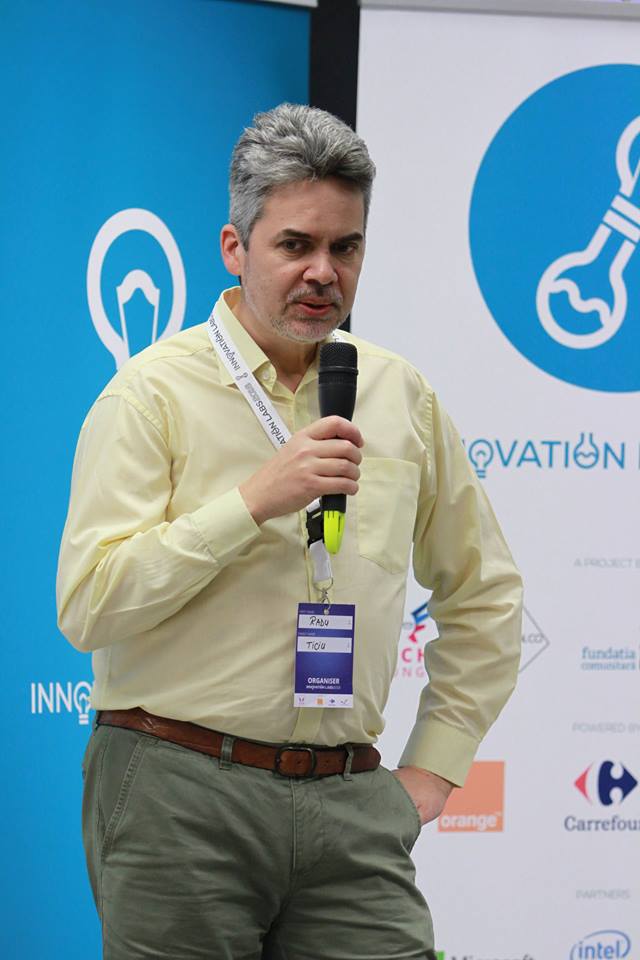 Radu Ticiu
Radu Ticiu is an old supporter and facilitator of the tech entrepreneurial ecosystem in Timișoara. Since 2004, he contributed to community development as a manager of business incubators,cowork spaces, founder of IT NGOs. In order to sustain the organic growth of the tech communities, Radu clustered the interested professionals in several meetups covering topics like mobile development, cyber-security, game-development, e-health, IoT or automotive technologies. A highly important direction of activities benefitting of Radu's time and energy investment is the field of non-formal STEM education. He initiated CoderDojo implementation in West Romania, the Shakespeare Talks Tech and Girls' STEAM Power recurrent events. Since 2011, Radu facilitates the access of young Timișoara entrepreneurs to business angel investments, continuing with the co-founding, in 2018, of the Growceanu Angel Investment group. BioCoderDojo Timișoara is the most recent educational format launched in early 2019 by Radu, reuniting high-school students passionate in biology and/or programming, around topics from bioinformatics, synthetic biology, biomedical technologies within weekly sessions, including presentations, interactions with experts from related fields, study visits, project development and participation to competitions, science fairs, and other dissemination activities.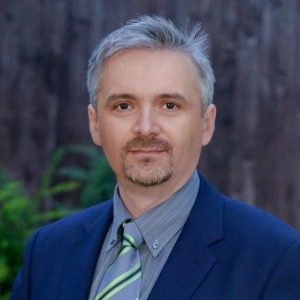 Prof. Dr. Eng. Muguras Daniel Mocofan
Prof. Dr. Eng. Muguraș Daniel Mocofan obtained his doctorate in Electronic and Telecommunications Engineering at the Politehnica University of Timișoara in 2003. His research interests are in the field of multimedia databases, image processing, dynamic textures, smart cities, mobile applications, e-learning, multimedia and web technologies.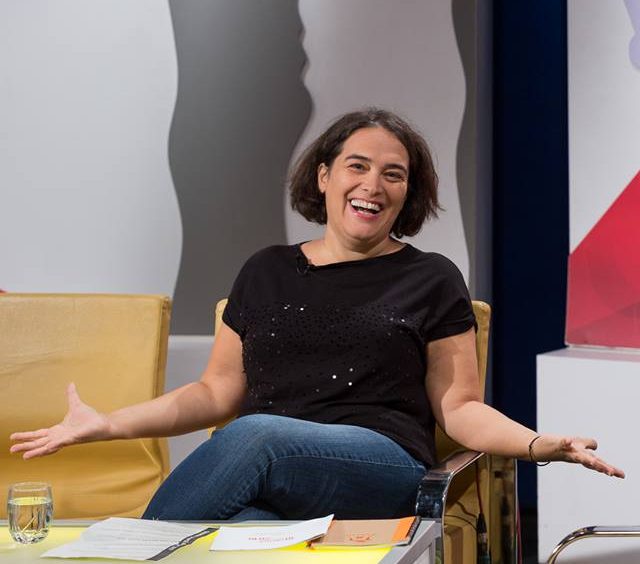 Camelia Mingasson
Graduated in 1991 from the Faculty of Letters in Timisoara. Course assistant and French teacher at the French Cultural Center, between 1995-1996, then cultural assistant, until 2002, when she chooses an experience in the European administration, within a partnership between the Ministry of Development and the Directorate for Regional Planning and Regional Action from France. In 2004 she obtained, at the University of Paris 8, the Diploma of Higher Specialized Studies in European Cultural Management, followed by a year spent at the artistic impression agency "Caroline Martin Musique" in Paris, until 2005, when she returned to the country. After becoming a mother twice, in 2009 she founded the Kratima Cultural Association, with which she organizes, for Timișoara, major cultural and editorial projects - VOX MUNDI, CULTURAL PASSPORT, POARTĂ ARTĂ etc.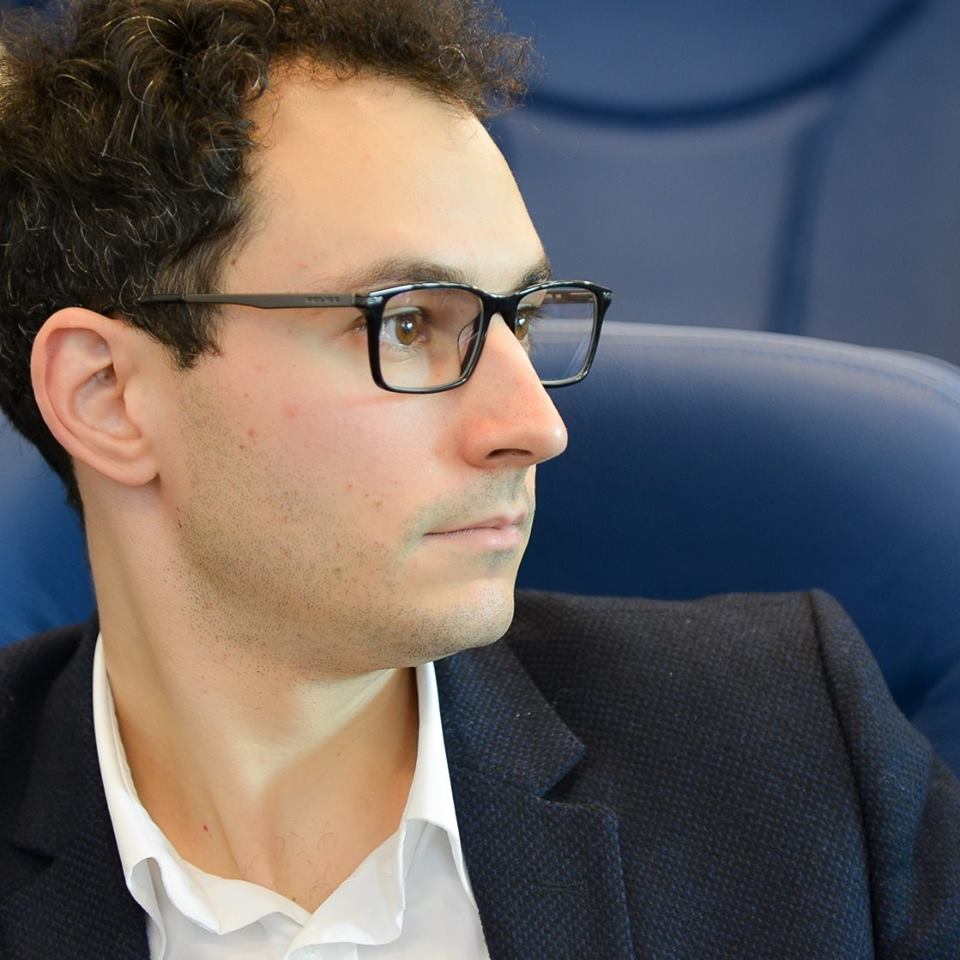 Șl. Dr. Ing. Silviu Vert
Șl.dr.ing. Silviu Vert is lecturer teacher at the Department of Communications at the Faculty of Electronics, Telecommunications and Information Technologies of the Politehnica University of Timișoara. He has experience in supporting applicative activities with students, in fields such as object-oriented programming (OOP), multimedia technologies, as well as other modern information technologies. He finished his PhD in 2015, among his professional interests, including open data, augmented reality technologies and smart cities.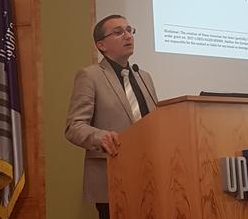 Șl. Dr. Eng. Andrei Ternauciuc
Dr. Andrei Ternauciuc is lecturer teacher at the Department of Communications at the Politehnica University of Timișoara, but also one of the technical administrators of the UPT Virtual Campus - the official platform for e-learning of the university. He has over 10 years' experience in working with learning management systems and has contributed to the design and implementation of various e-learning platforms, including ViCaDiS - Virtual Campus for Digital Students, CVUPT, UniCampus.ro and others.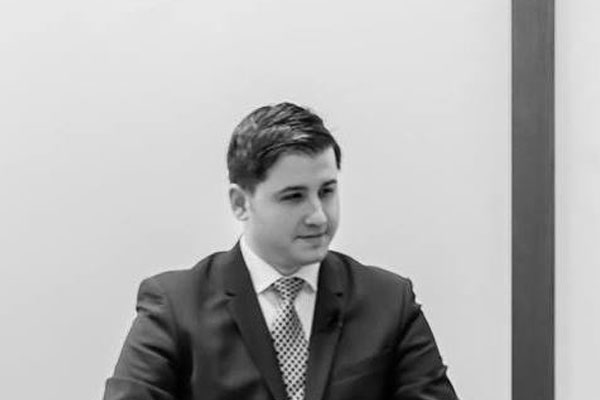 Șl. Dr. Eng. Vlad Mihăescu
Vlad Mihaescu has a PhD in educational and technological models of MOOCs and has more than 10 years' experience as a trainer and teacher in areas like multimedia technologies, social media, e-tourism, e-learning, usability, programming, soft skills and leadership. Author of over 25 scientific papers and book chapters published in international conferences and journals, Vlad is involved in several European research projects in the field of eLearning. He is also a lecturer for UPT.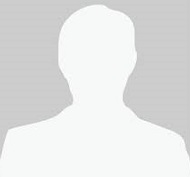 Patricia Todor
Patricia Todor is currently pursuing her Master's degree in Multimedia Technologies at Politehnica University of Timișoara. Throughout the faculty she activated in The Students' League of the Faculty of Electronics and Telecommunications, also being a member in the organization's board. She is currently working in the Telecom domain, and her passions include multimedia and web technologies and facilitation of the educational process with them.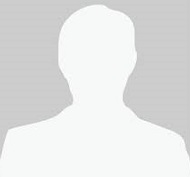 Petrișoara duck
Rață Petrișoara is a master's student in the first year at the Master of Multimedia Technologies at the Politehnica University of Timișoara. She was involved in solving student problems throughout the faculty, being an active member of the Students League of the Faculty of Electronics and Telecommunications and also a member of the Leadership Office of the league for two years. She is currently working in the field of Automotive, as Embedded Software System Designer and she is passionate about Multimedia Technologies and web development, and some of her main interests are the development of websites, the integration of web tools in everyday life to optimize assignments and Open Education Resources to promote learning.