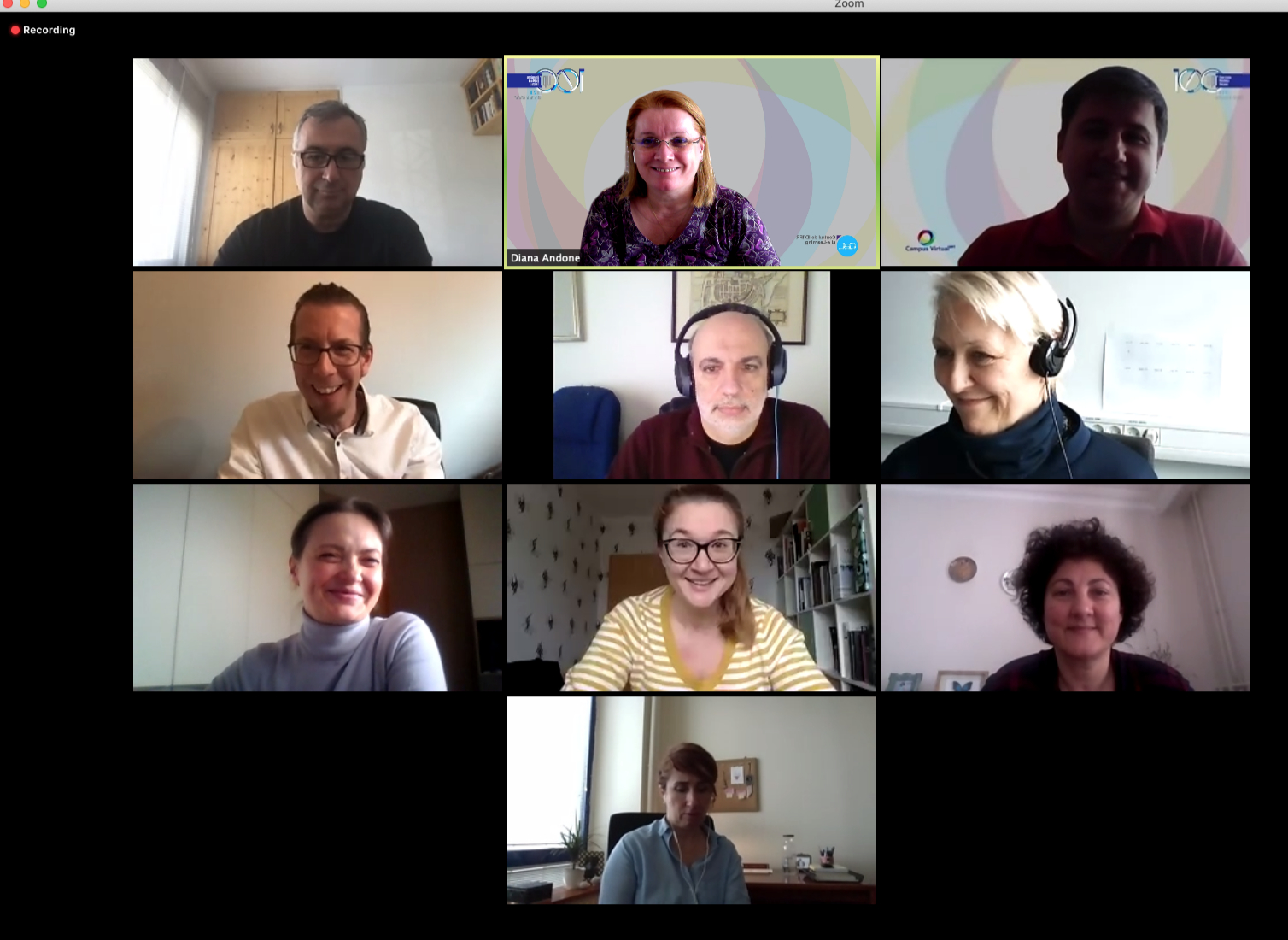 Zoom meeting instead Eskisehir!
In fact, 3rd of April 2020 was supposed to be spent by MODE IT team in Eskisehir, Turkey, for conducting the 2nd transnational project meeting. Due to Corona crisis, we switched to an online meeting supported by Zoom.
As one would expect, all the discussions were dedicated to how to efficiently work on the project under new circumstances. MODE IT staff are the main drivers of digital transformation at their home universities. The challenge now is to combine this unpredictably increased workload with the project activities.
At the same time, MODE IT partners are quite optimistic: MODE IT approach towards integrating MOOC-based pedagogies into higher education curricula is exactly the solution, which their home universities can greatly benefit from and grant the desired course flexibility and openness to their students in times of Corona! Blessing in disguise, as one would say! This gives an additional motivation to actively pursue the project goals.