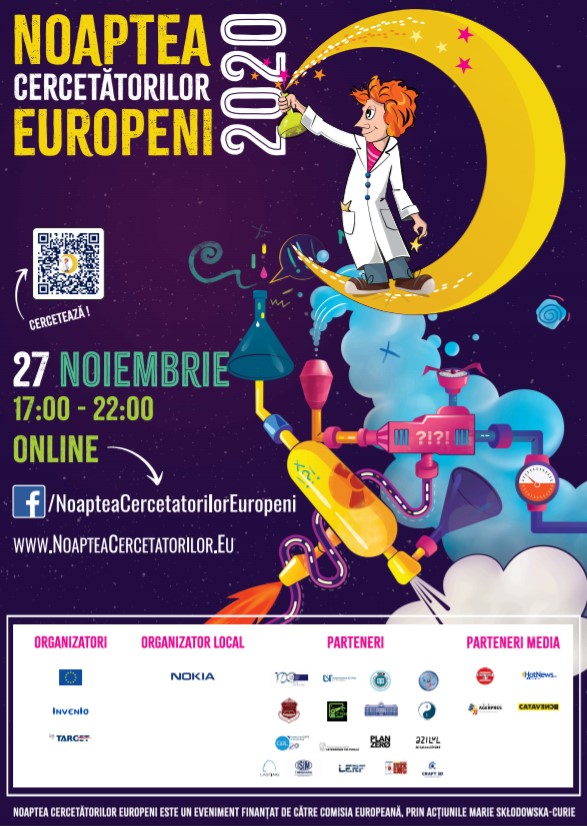 We are waiting for you online at the European Researchers' Night 2020
The UPT ID / IFR and e-Learning Center invites you, Friday, November 27, 2020, 5:00 p.m., online of European Research Night 2020. The event can be watched online on the Facebook platform.
During the event, the CeL and CM teams from the Politehnica Timișoara University will present the latest cultural projects developed within the Politehnica 100 program, but also the national and international activities and projects in which they are involved.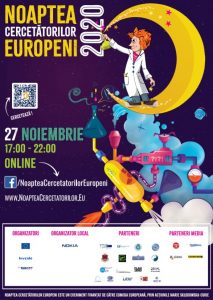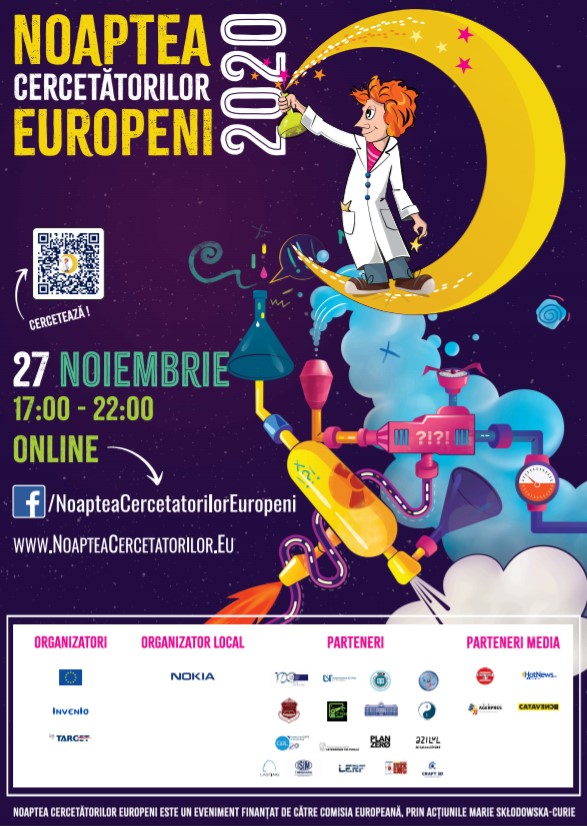 European Researchers' Night is part of the Marie Curie series of events and aims to show the general public what it means to be a researcher and how interesting research work can be. The first European Researchers' Night event was held in 2005 and has so far attracted over 1.5 million visitors. The event gives scientists a chance to get in touch with the public, and give visitors the opportunity to discover the world of science and the people behind the experiments. The 2016 edition attracted over 35,000 visitors in Romania. The project is aimed at curious minds and young people who want to start a career in research, offering a wide variety of scientific and educational activities. This year, for safety reasons, the event will take place online, on the Facebook platform.