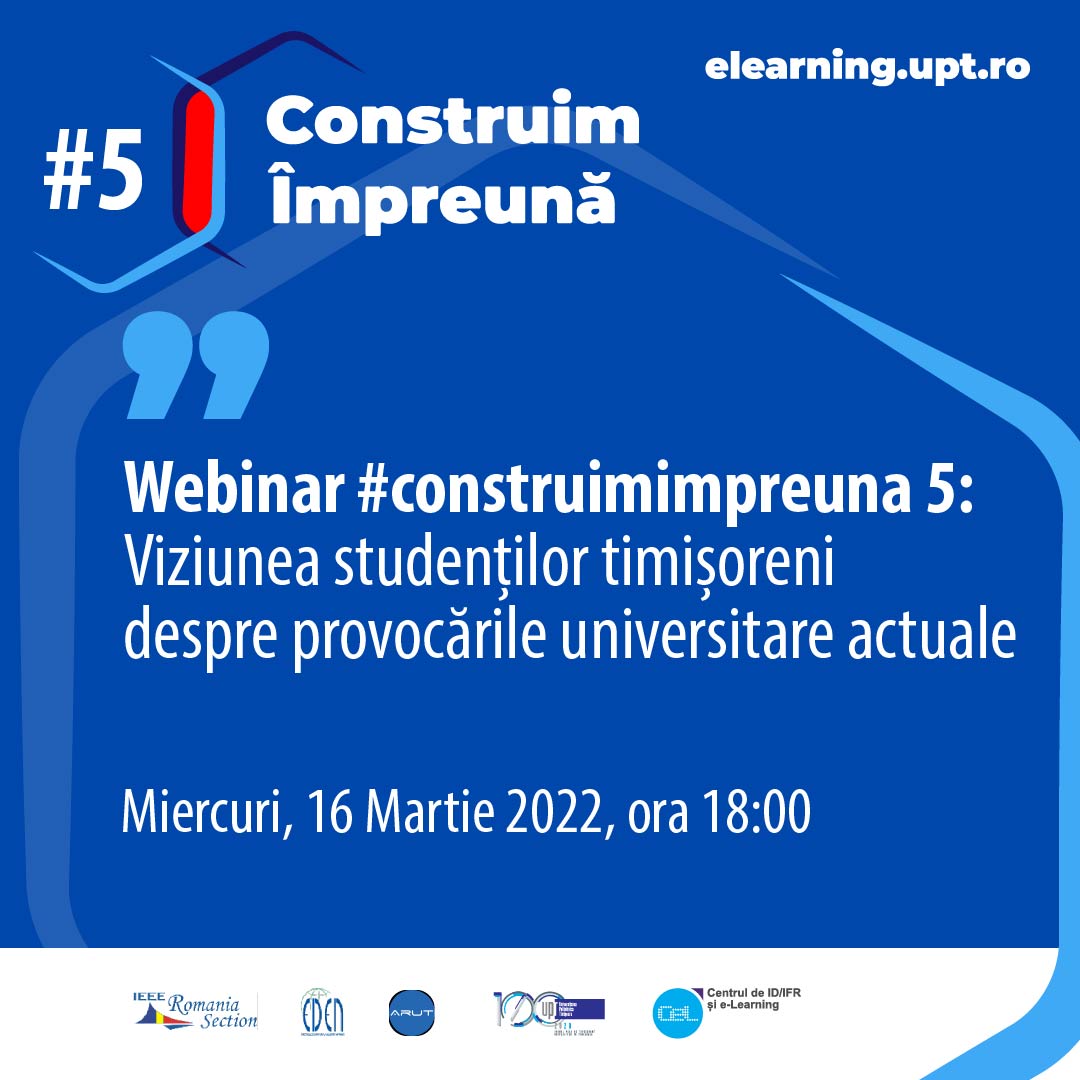 Shaping Together #5 - The vision of Timisoara students about current university challenges
#shapingtogether #developingtogether
Life and education in pandemic continue and after almost two years we have gained experience, provided numerous research and analysis, we reflected on the steps taken in 30 webinars Online Together. We know what we could have done better, we have ideas on how to do better, how to set education for the digital age, what we would like to learn from science and technology and now it is time to act. 
In this new series of webinars Together, our aim is to provide information, ideas, analyzes, challenge you to discussions and encourage you to build a future on how to make the necessary changes, move further and shape education and science for today and tomorrow.
Wednesday, March 16, 2022, 6:00 p.m.

The vision of Timisoara students about current university challenges

Alexandru Luca - Student, Faculty of Automation and Computers, student representative on the Board of Directors, Politehnica University of Timisoara
Andreea Argeșanu - President of the Students' Organization of the West University of Timişoara
Silvia Giuchici - Student, "Victor Babeș" University of Medicine and Pharmacy from Timișoara
Alexandra Ferencz -Student, University of Agricultural Sciences and Veterinary Medicine of Banat "King Mihai I of Romania" from Timisoara
Moderator:
Dr. Diana Andone - Director of the e-Learning Center Politehnica University of Timisoara
#5 edition of the webinar series ""Shaping Together"  brought to the center the students from the universities of Timișoara who shared their own experiences related to the transition of online courses and laboratories in the physical version, from the ways in which they managed to adapt to virtual classes and to the challenges they faced with the decision to return to the physical program in education.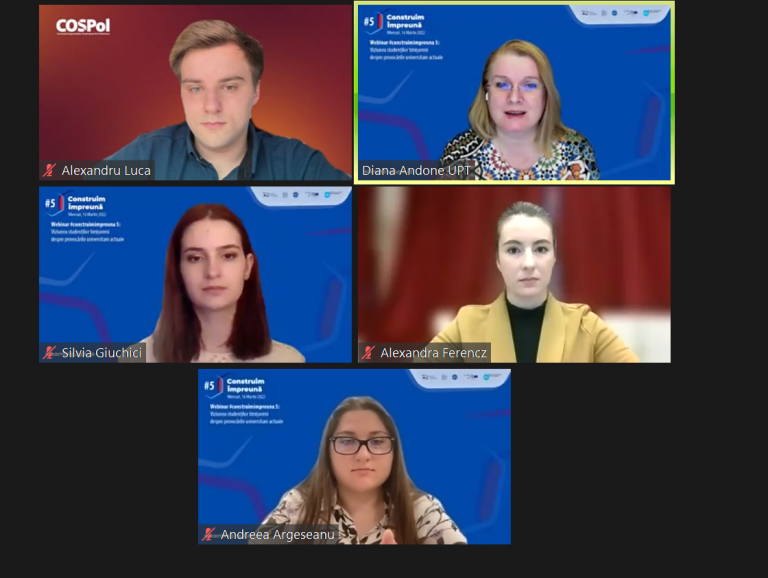 What did these two years of pandemic education mean for Timișoara students?
How did they perceive the transposition of online education and how do they feel after two years of isolation and lack of continuous and direct contact with the educational space?
What were the main challenges encountered and how did university education change as a result of this experience?
What does it mean for them to return to college?
How do they manage life now and what are their future prospects?
These are just some of the questions that the representatives of the students from each University of Timișoara tried to answer in connection with the new school situation.
The representatives of the students from each university in Timisoara discussed the experiences of the two years of education in the pandemic and exposed own confessions looking new proposals and decisions regarding academic activities.
It was an interactive session, full of questions and curiosities from the participants about how the online activities were carried out for them, what it means to return to college, how they met the challenges and how the university education has changed. this experience.
Each student came with their own experience, accumulated in the two years of education in the pandemic and also in this way, they came up with new proposals that universities can address in terms of academic activities carried out in a physical format, but using online resources to facilitate learning and teaching.
The session continued with the presentation of a learning tools which can help students in critical reflection and the integration of learning in academic disciplines and co-curricular experiences and at the same time, which can have positive results in independent learning and the employability of users.
Watch the recording of the full presentation:
Open Badge - Shaping Together
Participation was free and participants received Open Badges.
Together we will respond to the challenges of building models and structures in education and science in collaboration with IEEE Romania, EDEN Europe Association, Romanian Alliance of Technical Universities and Politehnica University of Timisoara.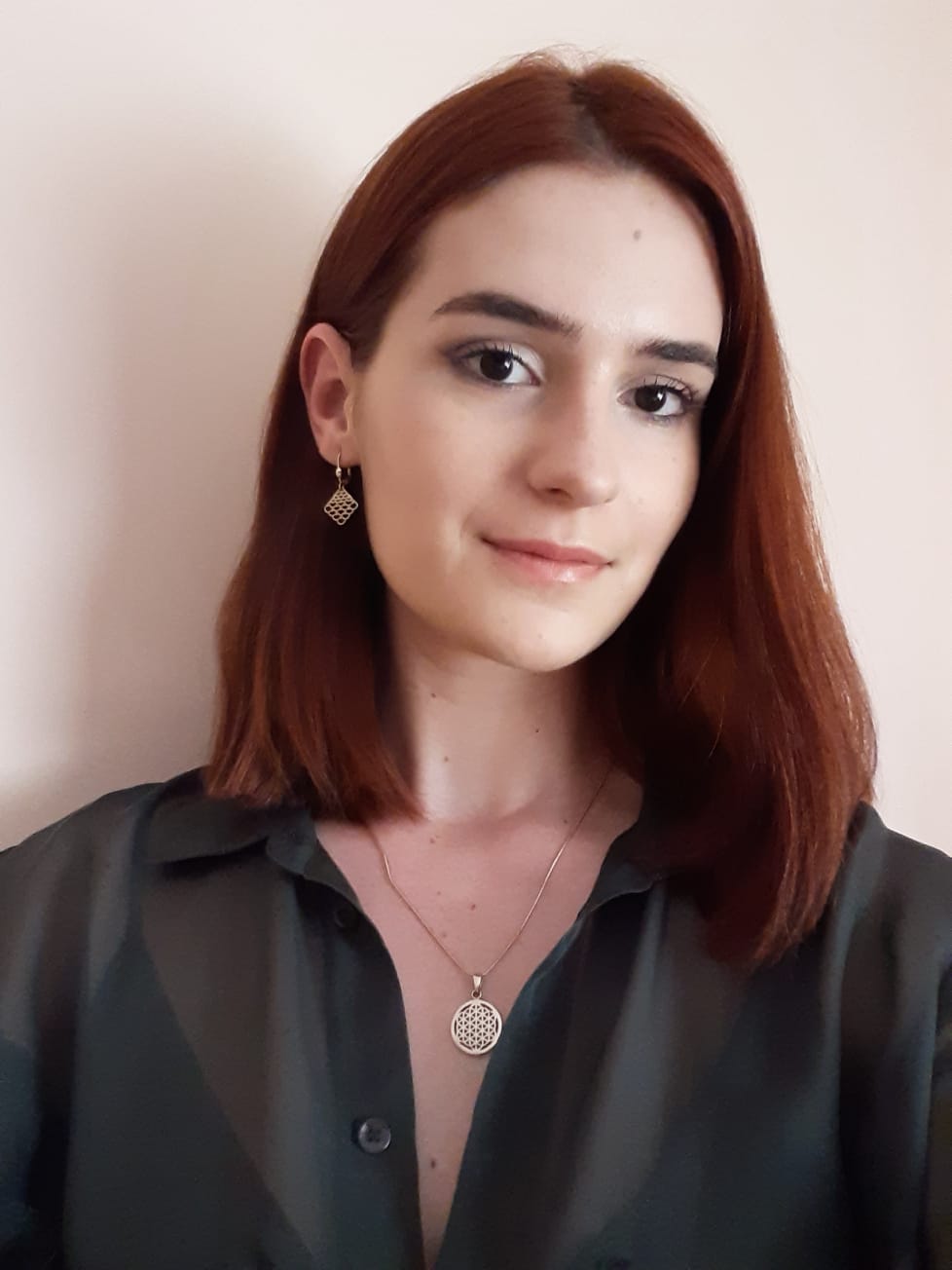 Giuchici Silvia
Student at the Victor Babes University of Medicine and Pharmacy in Timișoara - 6th year student at the Faculty of Medicine
President of the Society of Medical Students of Timisoara:
-student activities
- activities in the field of public health intended to inform the general population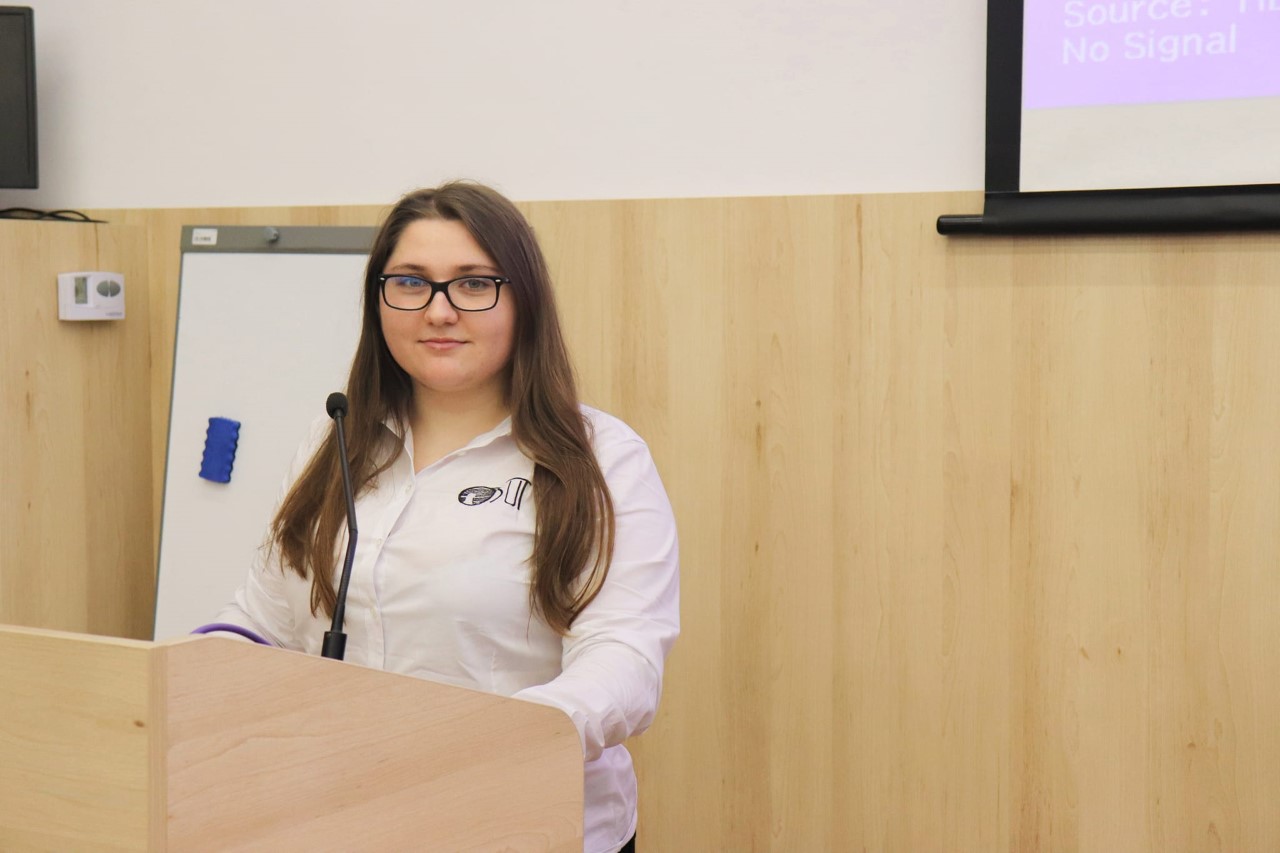 Andreea-Raluca Argeșeanu
Andreea-Raluca Argeșeanu is a student at the West University of Timișoara, within the Faculty of Letters, History and Theology, in her first year of master's degree - Literature and culture - Romanian and European contexts.
Andreea has also been volunteering since her first year of college, and is currently the president of the Students' Organization of the West University of Timișoara (OSUT).