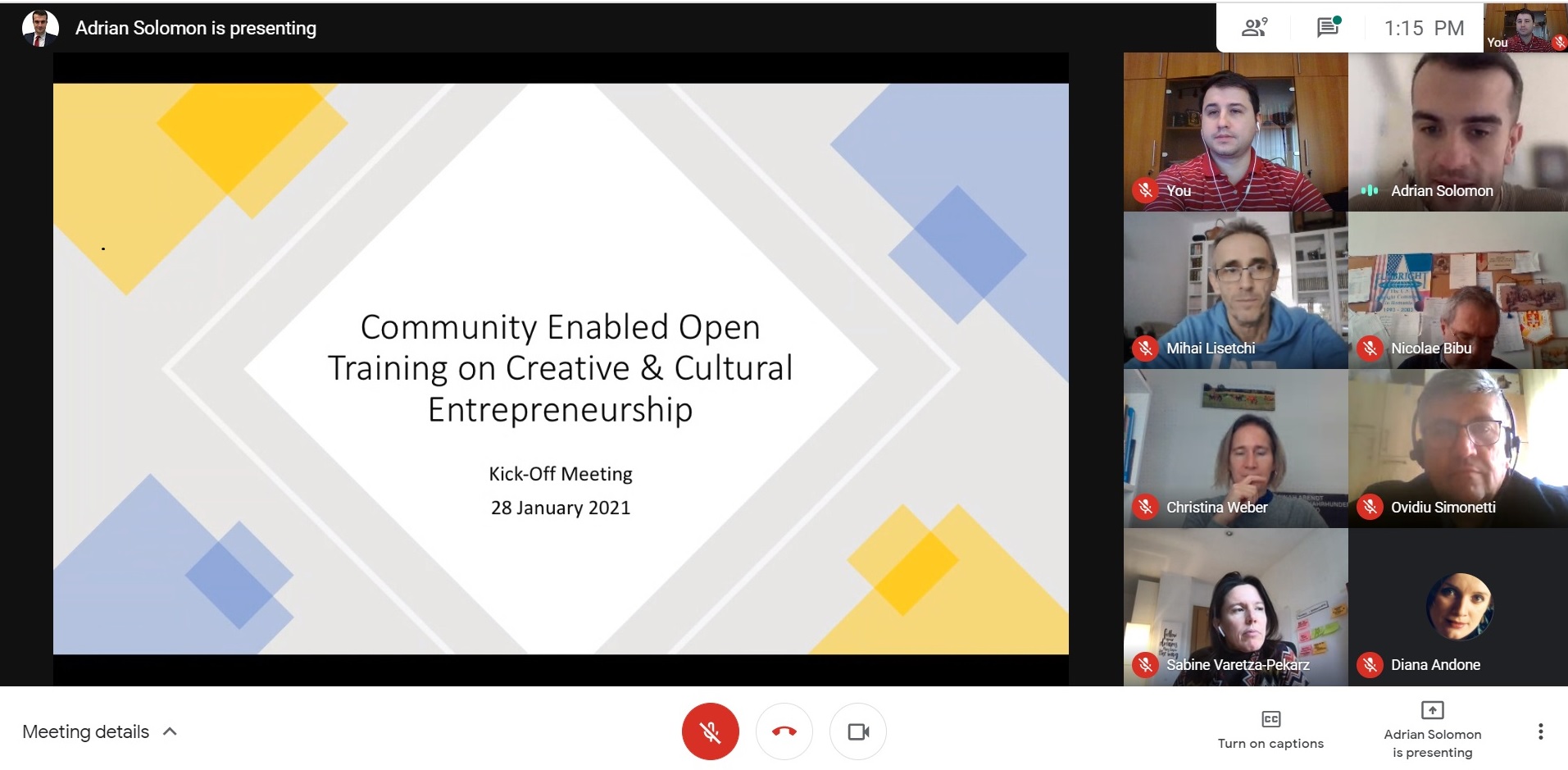 UPT represented by CeL members at the debut meeting of the TraCCE project
Politehnica University of Timisoara through the e-Learning Center is part of a new innovative transnational project - TraCCE (Community Enabled Open Training on Creative & Cultural Entrepreneurship). Dr. ing Diana Andone and so on. Dr. Eng. Vlad Mihăescu  (project manager) participated on Thursday, January 28th 2021 la the first virtual meeting together with the other project partners.
The TraCCE project adopts a transnational and multi-stakeholder approach to build a think tank in the ECA through a cross-border combination of complementary expertise to development (through open innovation and quadruple / spiral co-creation, in a spiral): an ECA curriculum and a "Train the Trainers Toolkit" that will be offered to the CCE (open access) community through a virtual learning environment and piloted through four international workshops.
The role the team that represents The Politehnica University of Timișoara will consist of quality assurance and assistance with VLE platform.
Project partners are: West University of Timisoara, Kentro Erevnon Notioanatolikis Evropis Astiki Mi Kerdoskopiki Etaireia (Greece), Hochschule Fur Angewandte, Wissenschaften Munchen (Germany), Polytechnic University of Timisoara, social innovators KG (Austria).