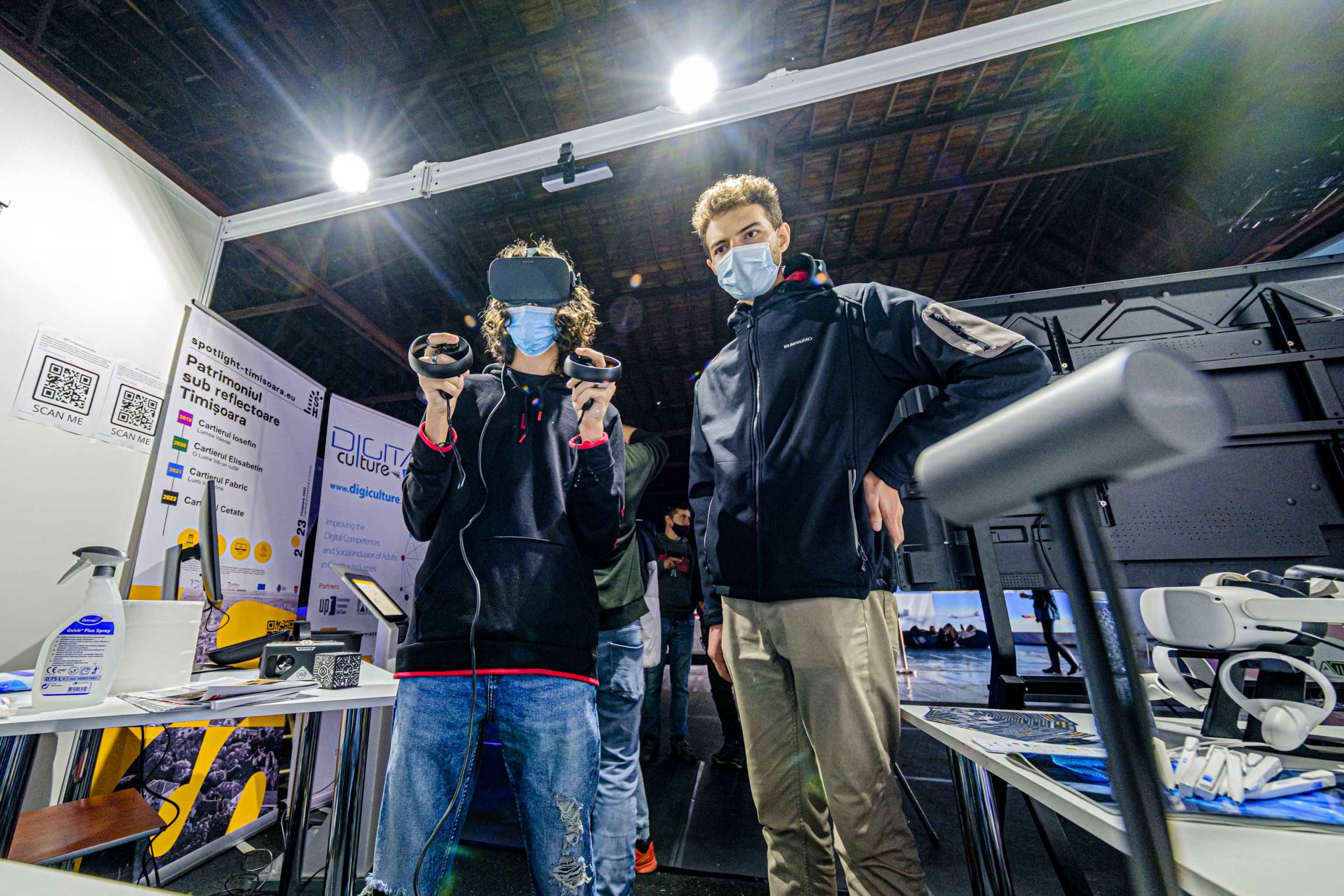 The TraCCE project - one of the attractions of the Flight Festival 2021
Educational and cultural applications experienced with the help of technologies augmented reality applications,, virtual and mixed, holograms, But and digital skills courses free and international projects of interest to the community - the stand of the Polytechnic University of Timișoara at the Flight Festival gathered thousands of participants who discovered the technologies of the future with the help of state-of-the-art equipment, made available during the exhibition Tech World, at Cioca Aerodrome.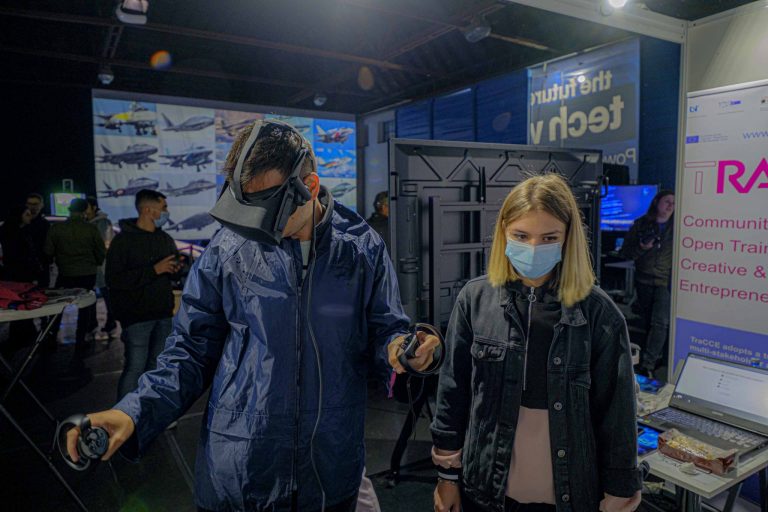 The Polytechnic University of Timișoara, through the e-Learning Center and the Multimedia Center, participated, between August 27-29, in the Tech World exhibition organized at Cioca Aerodrome during Flight Festival 2021. The UPT stand attracted the interest of over a thousand participants, who had the opportunity to experiment for three days with the technologies of the future through the latest equipment provided by the CeL, CM teams, but also within the UPT Technical Museum. They had the opportunity to discover a series of courses and educational, cultural and web applications, but also mobile and augmented reality, virtual and mixed reality - developed within the national and international projects implemented by UPT.
Projects with an impact for students and the European community
At the UPT stand, those interested could find out information about Erasmus + Community Enabled Open Training project on Creative & Cultural Entrepreneurship - TraCCE, which adopts a transnational approach and from the perspective of multiple stakeholders, in order to create a higher education curriculum, as well as the development of a "train off trainers" toolkit of civic involvement, which will provide both project staff and the whole community civically involved, open access to a virtual learning environment, as well as two international workshops.
Tech World - Flight Festival 2021
The Tech World event within the Flight Festival 2021 took place between August 27-29 at the Cioca aerodrome in Timișoara and aims to combine art with technology in a space with unique architecture, enhanced and arranged for interaction with diverse experiences and educational, with the help of which the participants of the festival knew and experienced the technologies of the future.