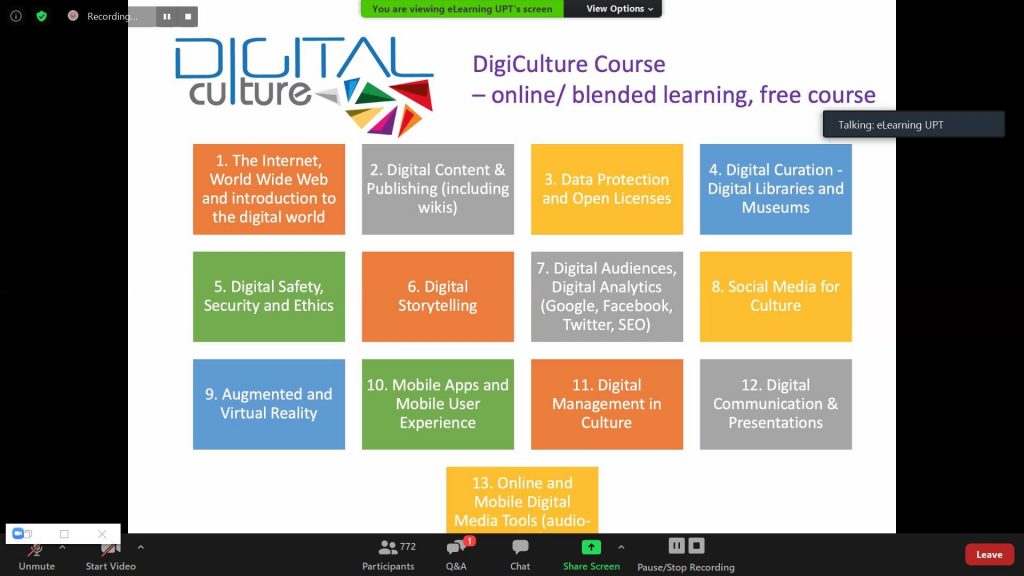 Presentation of the DigiCulture project in training sessions for UPT students
Dr. Ing. Diana Andone, together with Ș.L. Dr. Ing. Vlad Mihăescu they presented them to the fish 1,000 students of the Polytechnic University of Timisoara about the digital skills courses developed within Digital Culture project - Improving digital skills and improving the social inclusion of adults in the creative industries - Digital Culture.
During the session, they presented to the students and those 13 free online courses developed by the project partners as well open digital certificates Digital Culture for digital skills awarded to complete the course.