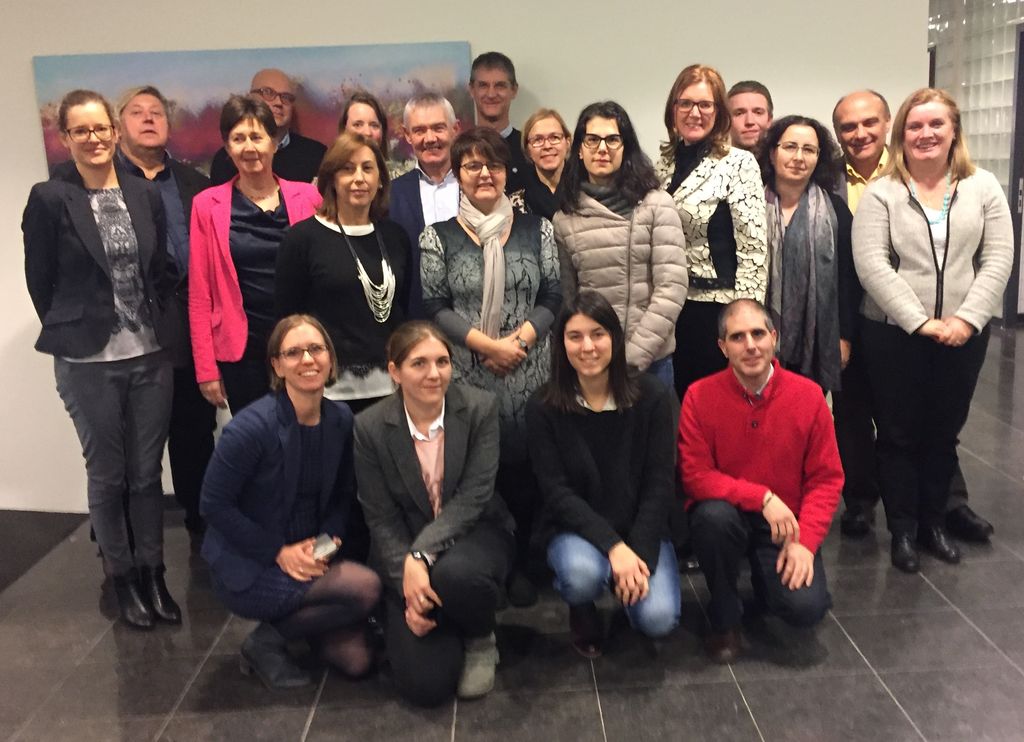 GirlsTech Kick-off meeting in Amsterdam, 29, 30.11.2016
GirlsTech - Initial meeting
29-11-2016 & 30-11-2016
VHTO, Science Park, Amsterdam
Agenda
Tuesday, November 29, 2016
VHTO, Science Park, Amsterdam
Welcome and introduction: Cocky Booij, Manfred Polzin (MBORAAD)
Distribution of tasks, content, meeting format, evaluation form and dissemination form: Manfred Polzin
Project management: Marlies Mast
Explanation of the Dutch education system and the role of MBO and industrial (BTG) steering groups: Manfred Polzin
National initiatives: Pia Deveneijns
MBORAAD: Beatrice Boots (Beta Techniek Platform Director)
Girls in technical education: Wisse Wijnmaalen (Horizon College and Ambassador of the "More Girls in the Technical Field" program Ans Hekkenberg (Ambassador Techniekpact)
VHTO Gender Awareness Test: Carolien de Neeve
Wednesday, November 30, 2016
VHTO, Science Park, Amsterdam
INNOTECS (International Organization for Deans and Directors of Technical Schools) www.innotecs.eu Mirjam Hensels
Film about ad-hoc meetings and round tables with students and VET professionals about experiences as role models and as role models: Carolien de Neeve, Marie Anne Dekkers, van den Dool, Bente van der Bijl
Explanations and closing: Mirjam Hensels, Pia Deveneijns
Participants from the Polytechnic University of Timișoara: Diana Andone, Radu Vasiu
Notes and discussions
Several tools on the education sector in the Netherlands and projects on girls' involvement in technology were clearly explained at the Amsterdam meeting. There were several presentations from different organizations that reflected the institutional situation, the actions taken, but also details about their own experience and involvement. The tool that can be used more in Romania is the Ambassador for the Technological Pact, which includes the methodology and presentation of success stories. It may also include the mentoring program dedicated to girls as a career guidance in STEM, a program that is not done in Romania (we only have a career program in STEM for children and young adults).
Ans Hekkenberg's personal story is a good example of similar situations in Romania - the girls follow the direction of STEM in education based on family examples and the encouragement of a science teacher. There is no lack of social intimidation and labeling as nerdy or the idea that the technical field is not for girls. These stories need to be told by women in STEM, and successful women should support young people with encouragement and guidance. Ans said, "What happens if women are invisible? Remember: you cannot be what cannot be seen! "And these are valid ideas for Romania: when we guide in high school, we do not focus on telling the experience of some women. We also very rarely have a gender balance in terms of mentors. In these segments we can clearly do much more! This will increase the visibility of women in STEM, will encourage young girls to consider STEM careers, but also leadership opportunities. We plan to focus on this for next year and select and train engineers - women or women in STEM, as well as training successful leaders (women) to be included in our high school career fairs and create a program guidance for girls.
In order to implement in Romania the model of the Ambassador - models and mentoring tools - we must identify especially mentors and female ambassadors (probably from our successful graduates, students and teachers), to train them in terms of gender awareness, speech in public, mentoring, then request approval from the Regional School Inspectorate so that the program can be implemented in schools and then identify schools that can be targeted to this program, implement it initially during career fairs and school events and then to create a sustainable network of STEM mentors and girls.
Speeddating and Genderscans are very difficult to transfer to Romania. The Speeddating tool will be difficult to implement for social reasons - it will be seen as too small or too little involved, or it will affect too few girls. Implementing Genderscans in high school will require approval from all levels of the education sector and parents and could create friction. In Romania, the general belief and vision is that we all have equal opportunities without gender influences, based only on talents and academic results. That is why we organize Science Fairs, CoderDojo, coding dedicated to everyone, where we encourage girls to participate with the boys.