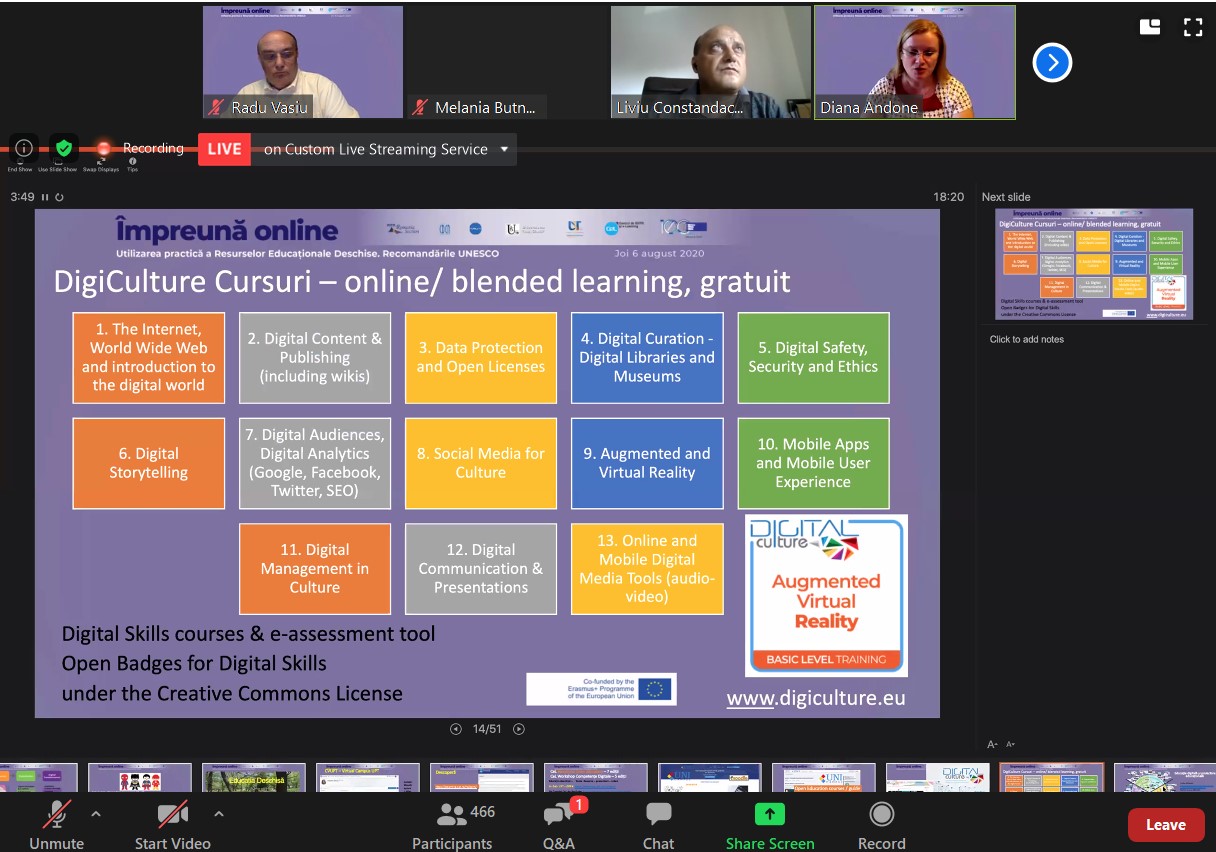 Presenting about the DigiCulture project during #onlinetogether webinar on using Open Educational Resources under UNESCO recommendations
The Politehnica University of Timisoara through the e-Learning Center with the support of the Romanian Alliance of Technical Universities, EDEN and IEEE Romania Associations have organised the XI-th webinar under the series #onlinetogether– Practical use of Open Educational Resources. UNESCO recommendationon Thursday, august 6 th 2020.
Over 2,500 teachers from Romania attended the event dedicated to good practices of use and integration of open educational resources (OER-RED) in education, hosted and moderated by the Politehnica University of Timisoara. Both the presenters and the guests shared their practical experience related to the use and integration of OER-RED and offered recommendations to participants in undergraduate and academic education.
Project coordinator, dr. Diana Andone from UPT, in her presentation Using Open Education Resources. The Politehnica University of Timișoara – UPT Experience. The eLearning Centre showcased the developments on the Digital Culture project, the Digital Skills courses & e-assessment tool, the Open Badges for Digital Skills under the Creative Commons License.
The event was a real success, with over 3000 people enrolled, with hundreds of comments, opinions and dozens of questions asked during the 2 hours, being broadcast live on YouTube and Facebook.