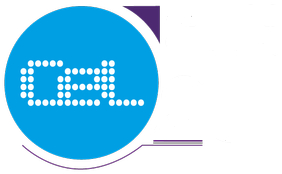 Licensing regulations
Regulations for carrying out the activity within the bachelor studies - Informatics, Technologies and systems of Telecommunications, Communication and Public Relations
STRUCTURE OF THE UNIVERSITY YEAR ID / IFR 2021/2022
1. Activity during the semester
Two face-to-face meetings of seminar / laboratory type, according to the planning received at the beginning of the activity of each semester. Face-to-face meetings are mandatory - according to the rules set by the MEC on Distance Education. These will be scheduled once a month, on Saturday, on hourly modules of 3 hours from 9.00, 12.00 and 16.00.
Homework (at least two) to be solved at home with a deadline, usually until the week before the next presentation or session and with a penalty for delays. The form of teaching can be by e-mail, on diskette or on paper, according to the tutor's requirements.
2. Scoring the activity during the semester
For each meeting, the presence at the activities and the degree of involvement are taken into account.
At each term of teaching a homework it is evaluated and graded accordingly.
3. The exam
It takes place according to the general regulations of the UPT. It is planned 3 times in a university year for each discipline, as follows:
Two appointments in session at the end of the semester, according to the schedule schedule.
The third appointment, with payment, on a date established by mutual agreement between tutors and students during semester 2 for the subjects from semester 1, respectively in the autumn session for the subjects from semester 2.
The final grade is calculated as a weighted average between the grade resulting from the activity during the year (homework, attendance, activity) and the exam grade, specifying the weights in the minutes, according to the UPT GISC program.
4. Record of notes
After passing the notes, the minutes are copied and displayed on the notice boards with announcements about the disciplines in question and are updated on the CeL website.
5. Practice
In order to complete the Internship activity, a certificate issued from the workplace is required - if applicable - to certify that the student works in the field (units equipped with computer technology). With this certificate, the student presents himself to the tutor for the practice between October 4-15 to end the situation. It is recommended to contact the professor before the teaching period of the practice certificates in order to find out the last changes that may occur in this process (teaching data or necessary documents). A more detailed presentation of the practice process can be found at: www.aut.upt.ro, the section Students summer practice regulations [ro]