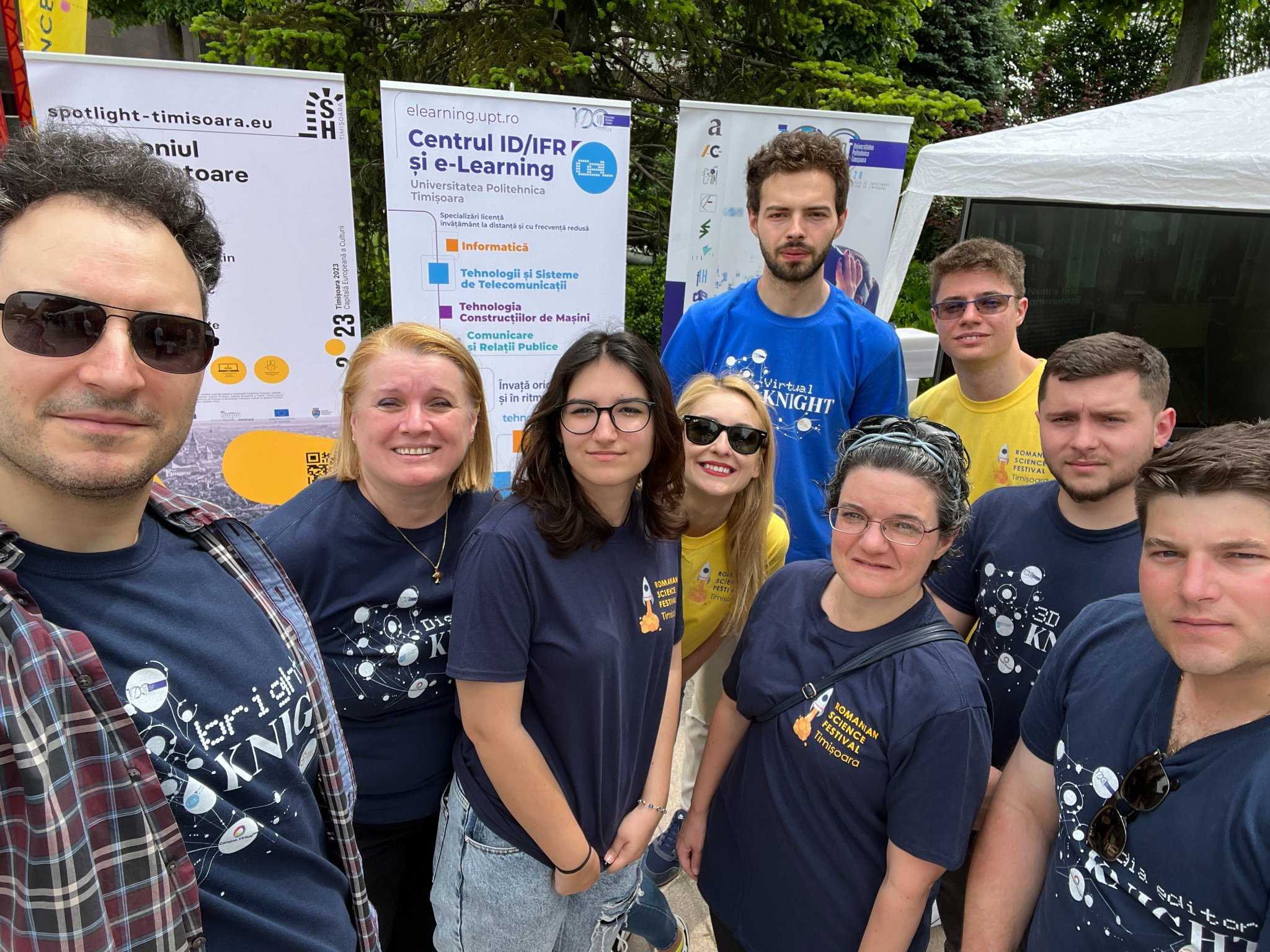 An entire educational experience with AR and VR applications for hundreds of children at the Timișoara Science Festival
Hundreds of children experienced virtual worlds, augmented reality and many games and educational applications at the UPT stand, within the Experiment Fair - Timișoara Science Festival, on May 21, 2022, where part of the ID / IFR and e-Learning Center teams , Multimedia Center and Spotlitght Heritage Timisoara they greeted the little ones with a lot of good mood, glasses and state-of-the-art VR equipment and explained to those interested the "science" behind the technologies used. These were just some of the attractions that brought hundreds of children to the event.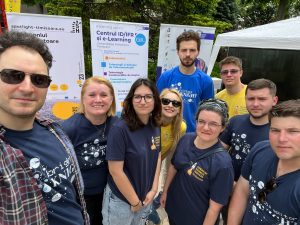 Virtual worlds and the city of Timisoara now and again, with the project applications Spotlight Heritage Timișoara
In addition, technology enthusiasts had the opportunity to find out what are the latest innovations in the field of augmented and virtual reality applications developed within the Spotlight Heritage Timișoara project, in a recreational way for all the curious. In the Cospaces environment, they viewed or tested content used in the Spotlight Heritage project that UPT has been running since 2019, under the auspices of Timișoara 2023 - European Capital of Culture.
Through VR applications, participants were able to learn the history and digital stories of Timisoara. They were also able to test the co-creation of its future through the virtual overlap of intangible heritage, the passion springing together the participatory generations of cultural heritage.
Anatomy exercises with VR glasses and many experiences in Cospaces
The centre's virtual reality equipment (Oculus Rift and Oculus Quest 2) as well as the Cospaces educational platform were the attractions of the CeL stand. The children explored different virtual environments, learned the anatomy of the human body or did math exercises in a virtual environment. 
TSF - promoter of "science" following the Western model
Romanian Science Festival was born from two similar initiatives that took place in recent years: Romanian Science Week in 2017 and Timișoara Science Festival in 2018. This initiative was born from the desire to involve Romanian researchers and students from the diaspora in the Romanian education system in order to to attract students to scientific disciplines.
Timișoara Science Festival, under the auspices of the Romanian Science Festival, is an event meant to support alternative education in Romania, following the model of science fairs in the West. The 2022 edition took place in Timișoara, and in the next period, events will be organized in Baia Mare and Pitești in order to promote sciences, such as mathematics, physics, astronomy, chemistry, biology and others.
Watch below a video about the experience of Timișoara Science Festival - 2022 edition: