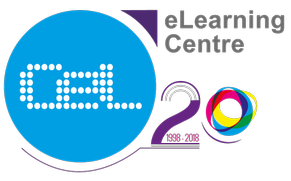 CeL Graduates Invitation
August 14, 2018
Dear graduates,
    Politehnica University of Timisoara, ID / IFR and e-Learning Center is pleased to invite you to 20th anniversary of the ID / IFR and e-Learning Center - CeL, (initial name Regional Center for Distance Learning Studies - CSID) which will take place in October 5 - 6, 2018 in Timisoara.
On this occasion, CeL invites you Saturday, October 6, 2018 between 10 am and 4 pm at the Distance Education Graduates Party - CeL Alumni Party, in the UPT space from Bul. Vasile Pârvan No. 2, Timișoara.
All promotions from all four specializations are invited to participate in this event: Telecommunication Systems and Technologies (former Audio-Video and Multimedia Technologies), Informatics, Communication and Public Relations, Machine Construction Technologies.
Students from all over the country graduated from CeL courses. Some are from Timisoara, others have crossed Romania from the other end of it. Graduates are part of the soul of any educational institution, they contribute to the consolidation and building of the future CeL. The lasting friendships, the knowledge and lessons learned, the beauty of the city but also the warmth of the teachers and administrative staff are some of the reasons why we are sure that you will be with us. On Saturday, especially for you, we organize a Garden Party in UPT Park. Friendship, good mood and beautiful memories are our target for this event.
We offer them to those of you who want to promote a product or companythe possibility to advertise for a fee by placing a stand and / or distributing advertising materials.
It will also be launched during this event a birthday book CeL @ 20 which will contain the important activities carried out by CeL over the years. We would be honored and delighted if you could send us a message, a thought, a memory that connects you to CeL and that we can publish in this book. Please send these messages by September 1, 2018 at the latest.
Please contact us for messages, exhibition spaces and / or to confirm your intention to participate in this party until September 1, 2018, by email at contact@elearning.upt.ro or tel 0256 403300. For this weekend we will be able to offer accommodation, for a fee in the CP1 and CP2 Hotels. More information on the web at elearning.upt.roor on the Facebook Page - CeL CIDUPT.  
CeL was established in 1998 as the Center for Distance Learning Studies within the Phare Multi-Country program, with the aim of functional integration into the trans-regional network of distance learning centers in Central and Eastern Europe. During these 20 years, CeL initiated, promoted and managed distance learning in the university, the creation and management of the UPT Virtual Campus and developed research and development activities in eLearning and blended learning, mobile learning, open educational resources (OER), of open education, in the development of UniCampus as the first MOOC (Massive Open Online Courses) university in Romania for online, free and open courses.
You're welcome!
Dr.eng. Diana Andone
Director CeL
the ID / IFR and e-Learning Center