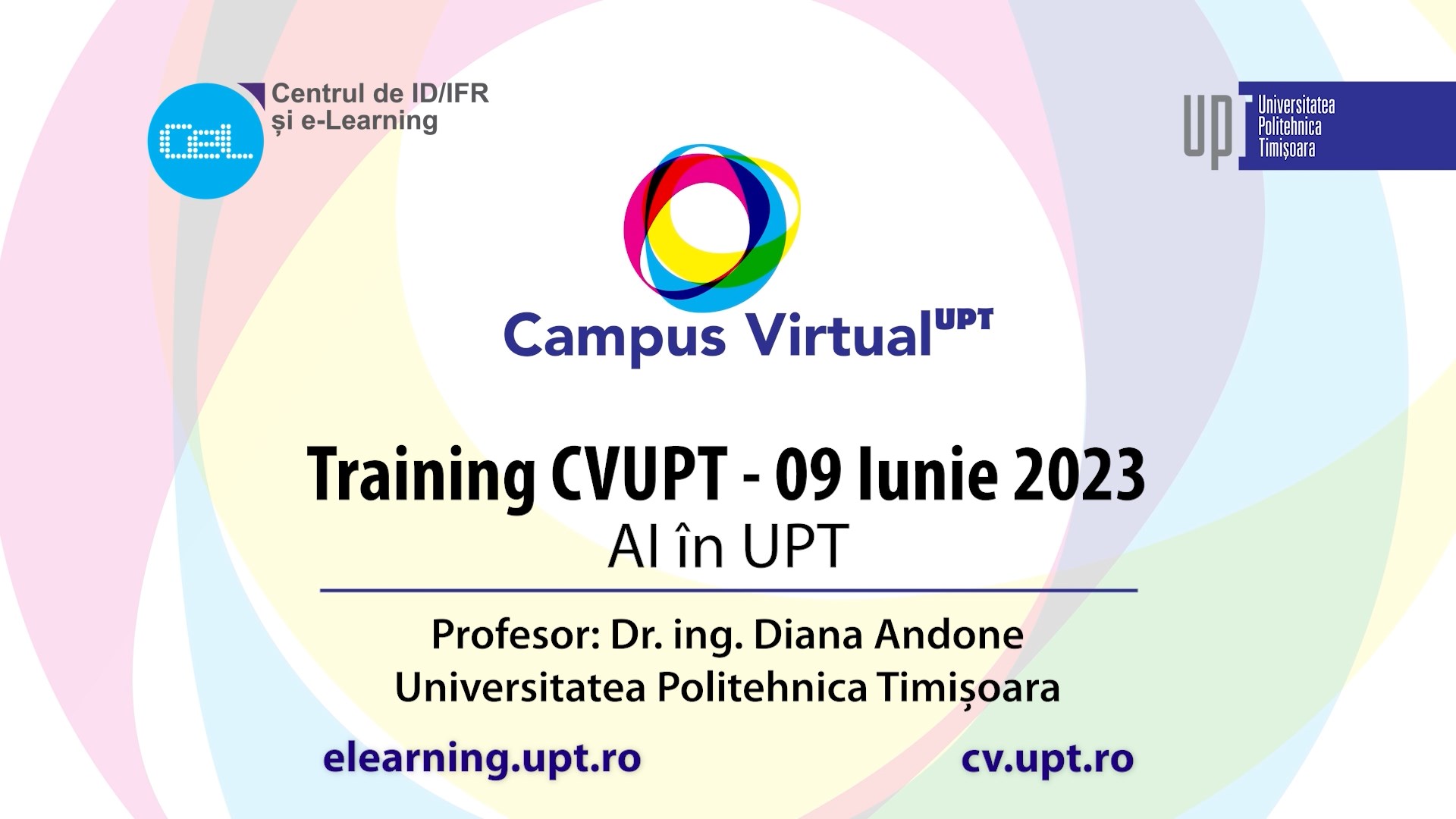 Discover the Horizons of Artificial Intelligence: Politehnica University of Timișoara Hosts an Innovative Training for Teaching Staff
The Politehnica University of Timișoara organized an innovative training, supported by Dr. Diana Andone, for the teaching staff of the university. Its purpose was to introduce artificial intelligence into higher university education.
Dr. Eng. Diana Andone, expert in multimedia and web technologies, presented practical examples and case studies that highlighted the benefits of artificial intelligence in academic processes. The new norms of the Timișoara Polytechnic University regarding the use of artificial intelligence in the university context and the drafting of scientific papers were also discussed.
The training had a significant impact on teaching staff, giving them an updated perspective on the potential of artificial intelligence in higher education. Participants discovered innovative teaching methods and understood the challenges and opportunities this technology offers in the academic environment.
The Politehnica University of Timișoara remains committed to continuous development and providing a modern learning environment. Such trainings represent an important step in promoting professional development and improving the quality of higher education.