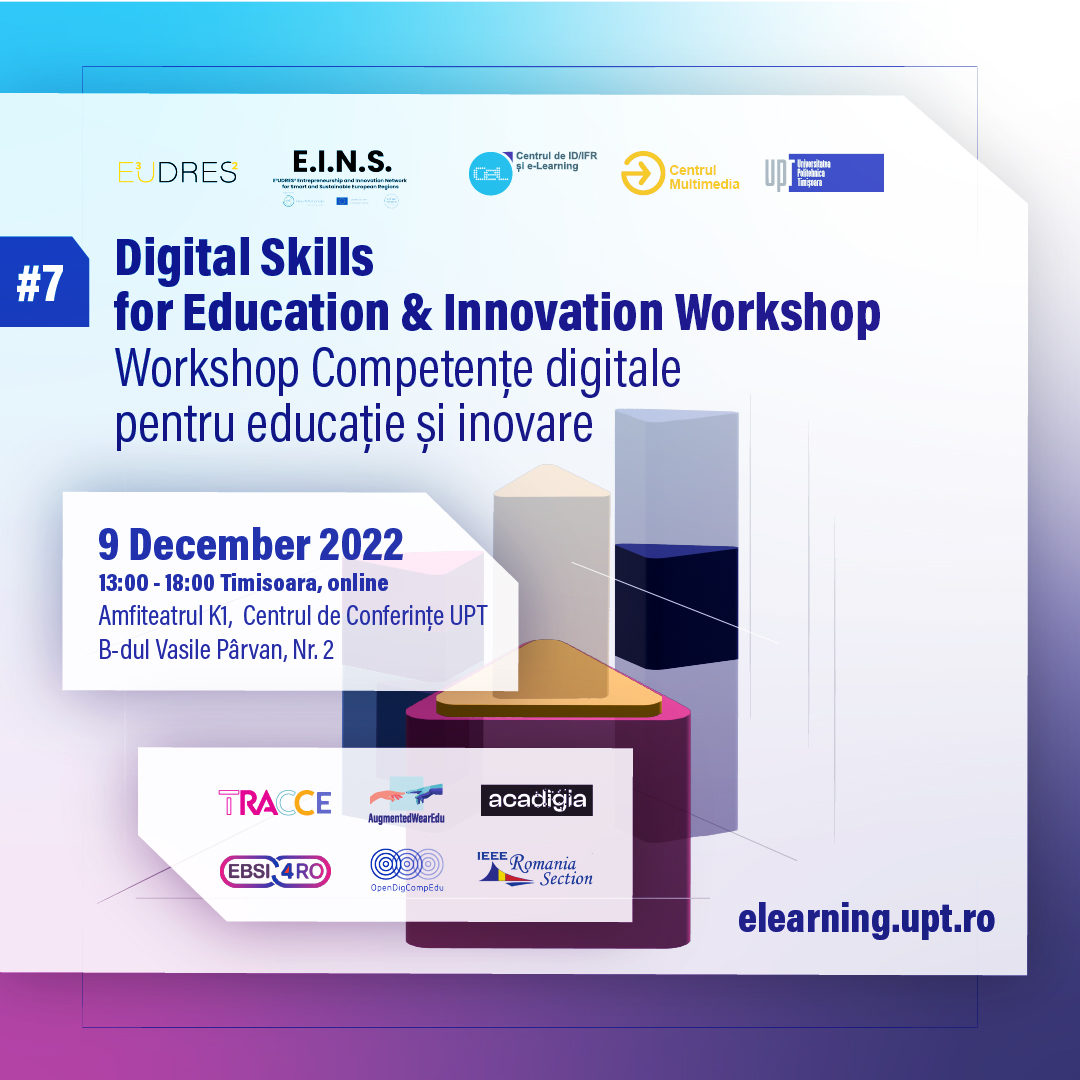 The seventh edition of the Digital Skills for Education & Innovation International Workshop
Hundreds of participants were together both online and physically on Friday, December 9, 2022, at the 7th edition of the international workshop dedicated to digital skills in education and innovation. The event was a real success, with 27 speakers, European experts, experienced teaching staff, as well as student entrepreneurs and people from the creative industries.
The Digital Skills for Education & Innovation was organized by ID/IFR and e-Learning Center and Multimedia Center – The Politehnica University of Timișoara, in collaboration with European University Alliance E³UDRES² and Entrepreneurship and Innovation Network for Smart and Sustainable European Regions EINS and IEEE Romania Association.
The presentations of successful actions in the field of education and innovation, the future education and innovation plans provided by universities, schools and companies, as well as various concepts on Digital Competences, Open science, Digital Entrepreneurship, Augmented/Virtual/Extended Reality, Experimental Media, Blockchain but also presentations of some startups supported by UPT, were the points of interest of this workshop.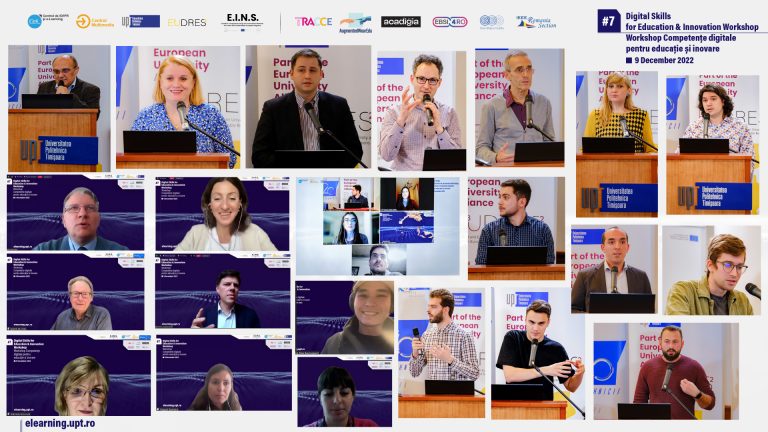 This year's edition focused in particular on the creation of communities that support the same values, on supporting them in the development of skills in the field of education and innovation, but also on the role of European Universities, especially in the context of projects supported by the partnership E³UDRES² and EINS
Practical examples of the use and integration of digital elements, virtual and augmented reality (AR & VR & XR) applications in medicine, education and in the promotion of cultural heritage and creative industries were another point of great interest of this event.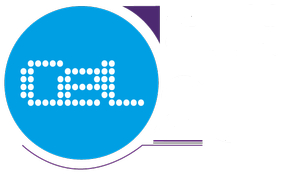 Open Badges Participant
Participation was free, the presentations were held in both Romanian and English and the participants received Digital Skills for Education & Innovation for online participation and in addition, Certificates of Participation for physical participants, in the hall.