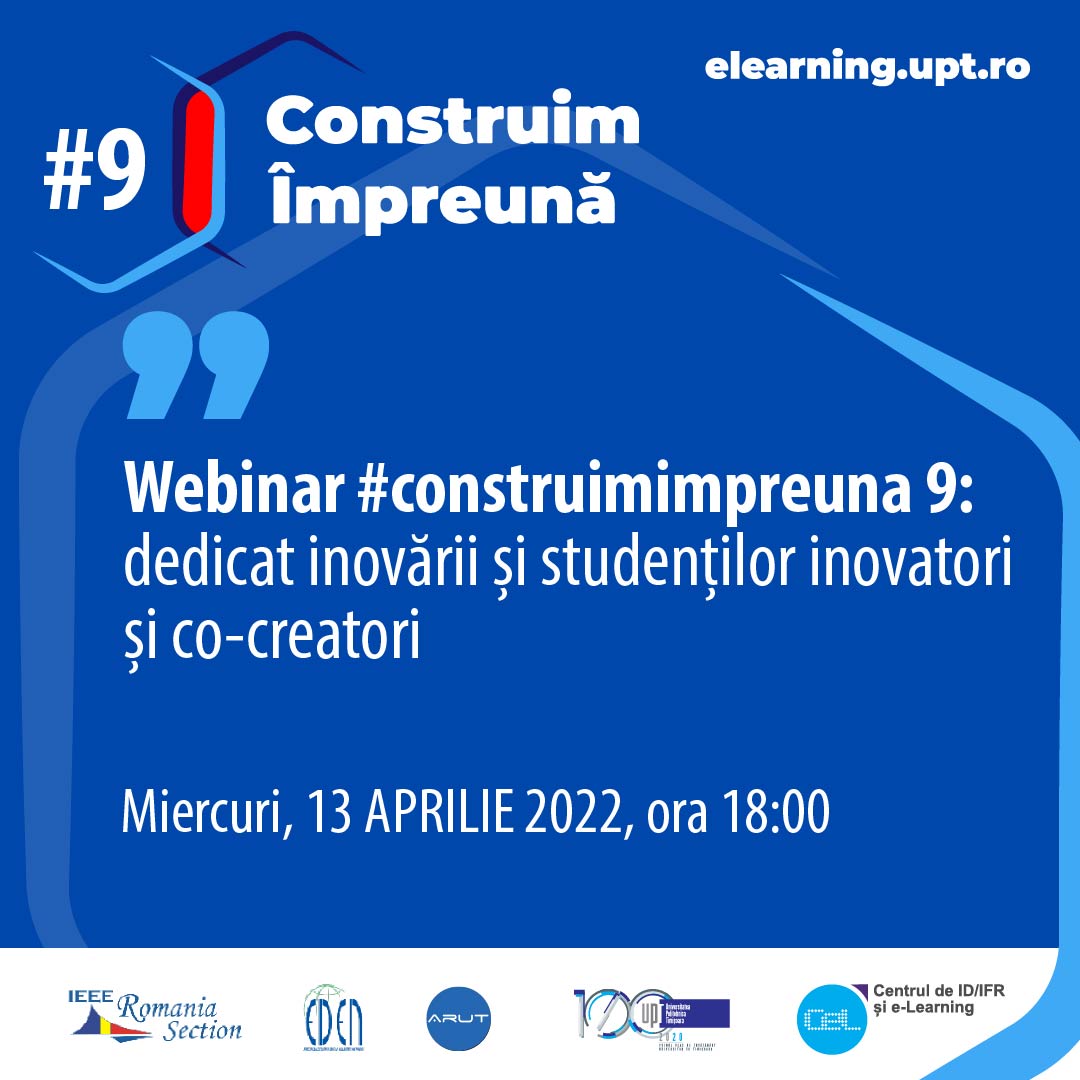 Building Together #9 - dedicated to innovation and innovative students and co-creators
#shapingtogether #developingtogether
Life and education in pandemic continue and after almost two years we have gained experience, provided numerous research and analysis, we reflected on the steps taken in 30 webinars Online Together. We know what we could have done better, we have ideas on how to do better, how to set education for the digital age, what we would like to learn from science and technology and now it is time to act. 
In this new series of webinars Together, our aim is to provide information, ideas, analyzes, challenge you to discussions and encourage you to build a future on how to make the necessary changes, move further and shape education and science for today and tomorrow.
Wednesday, APRIL 13, 2022, 6:00 p.m.


Building Together #9 - dedicated to innovation and innovative students and co-creators

Speakers
Dr. eng. Vlad Mihăescu - Director of the Center for Innovation and Technology Transfer at UPT, Faculty of Electronics, Telecommunications and Information Technologies
Dr. Eng. Corneliu Birtok-Băneasa - inventor, Hunedoara Faculty of Engineering, UPT
Eng. Răzvan Miclăuș - graduate of the Hunedoara Faculty of Engineering, UPT. Quality and planning engineer, Star Assembly
Eng. Adrian Militaru - student master student Machine Learning, Faculty of Automation and Computers, UPT
Ioana Luiza Neagoe - student of the "Carmen Sylva" National Pedagogical College, Timișoara, BioCoderDojo
Andrei Căuș - student, BioCoderDojo Timișoara

Moderator:
Dr. Eng. Diana Andone - director of the e-Learning Center Politehnica University of Timisoara, IEEE Romania Education Activities
We Build Together #9 Webinar since April 13, 2022 has been dedicated to innovation and innovative students and co-creators.
CRISES I'm like adrenaline for innovation, causing the barriers, which once took years to overcome, to be broken down in a few days.
Rooted ideologies about "the way things are done"Are replaced by"the new way we do things"Almost overnight. And in recent years we have had quite a few major crises.
It is one of the reasons why we believe that the promotion of innovative activities can only be beneficial at this time, as an incentive for teachers, researchers, students or pupils. 
Professors and students from the Polytechnic University of Timișoara, as well as high school students from Timișoara, discussed activity their dedicated to innovation, they talked about examples of good practice and about how in which he collaborates for co-creation.
The involvement of young people in the innovation process is important, their perspective being often the missing piece in the puzzle of teachers' ideas and projects.
Șl. dr. eng. Vlad Mihăescu opened the session with a series of UPT actions for innovation and co-creation including:
The EINS project (Entrepreneurship and Innovation Network for Smart and Sustainable European Regions) and future Open Innovation Hubs;
RRI - Responsible research and innovation.
Vlad emphasized in his presentation on Innovation in times of crisis, pointing out that during crises we can always identify opportunities to innovate. Finally launched a call to the whole community to participate in the innovation process.
Șl. dr. eng. Corneliu Birtok-Băneasa continued with stages of capitalizing on innovation through examples from his own career in this direction and his career as an inventor, focusing on student involvement in research and development.
Corneliu brought in front of the participants many examples of student success.
Eng. Răzvan Miclăuș, Former student of Hunedoara Faculty of Engineering, UPT and currently Quality and Planning Engineer at Star Assembly has consolidated what the previous speaker said through his own example, telling from his experience as a student and the reasons behind a successful career for a fresh graduate.
Eng. Adrian Militaru spoke about his strong connection to the University and his experience of successfully combining student life with entrepreneurship, providing useful advice throughout his career, encouraging students to be involved in all activities within the faculty to develop their creative spirit. and innovative. 
Adrian emphasized iNNOVATION from his perspective, namely those three pillars: idea - implementation - businees and the indispensable connection between them.
Andrew
and
Ioana,
students involved in
BioCoderDojo Timisoara,
they talked about the multitude of activities they develop in addition to student life, in the co-creation center of which they are both part, including:
Weekly wedge sessions (alternative sciences and coding of life, including holidays);

Inviting certain people (researchers, entrepreneurs, bioartists, bioethicists, managers, consultants, etc.);

Study visits (to universities, companies, research laboratories); 

Participation in international competitions (Moscow, Milan);

Hackathons (#EUvsVirus) and promoting science (Romanian Science Festival Night) for European researchers;

Project development (Timișoara Life & Bytes); 

Acquisition and testing of sets of teaching equipment (PCR, electrophoresis, biofluorescence), micropipettes) and laboratory kits in high schools in Timisoara.
They emphasized in their presentation what is being innovated in BioCoderDojo, namely:

The educational process;
Balanced distribution between theory and practice;
Multidisciplinary approach; 
Interaction with professionals in the field; 
Exposure to advanced concepts (in the scientific field but also related to the organization and funding of research: Decentralized Science, Autonomous Distributed Organizations, Crowdfunding);
Interactions with life science entrepreneurs Webinars;
Participation in specialized pitch events; accelerator (IndieBio New York, e.g.); Specialized hackathons for high school students Timisoara Life & Bytes Ideatho & ackathon.
The webinar was broadcast live on the Zoom platform (registration required), Facebook and YouTube.
Open Badge - Shaping Together
Free fpst participation and participants received Open Badges.
Together we will respond to the challenges of building models and structures in education and science in collaboration with IEEE Romania, EDEN Europe Association, Romanian Alliance of Technical Universities and Politehnica University of Timisoara.

Watch the full event recording below: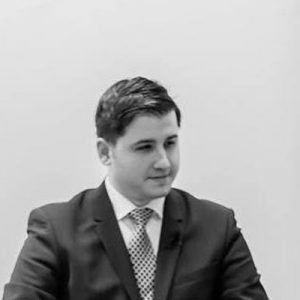 Vlad Mihăescu
Vlad Mihăescu, Director of the Center for Innovation and Technology Transfer at the Polytechnic University of Timișoara and President of EDEN NAP SC

Vlad Mihăescu has a PhD in educational and technological models MOOCs and has over 15 years experience as a trainer in areas such as multimedia technologies, social media, e-tourism, e-learning, usability, programming, soft skills, leadership, entrepreneurship and project management. Author of over 35 scientific papers and book chapters published at international conferences and journals, Vlad is involved in several national and European research projects in the field of eLearning, digital culture and entrepreneurship. He is also the head of works at the Polytechnic University of Timișoara, associated with disciplines in the field of web technologies, digital services and digital entrepreneurship. For over 10 years, Vlad has been part of the technical support team of the UPT Virtual Campus (Moodle).

Since June 2020, he has been the Chair of the Steering Committee of the International Association EDEN Network of Academics and Professionals and a member of the Executive Board of EDEN. Vlad is also the director of the Center for Innovation and Technology Transfer at UPT.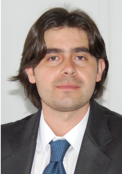 Corneliu Bitok-Băneasă
My professional training is in the field of Automotive Engineering and Materials Engineering. Since 2019 I have been a doctor in the field of PhD in Materials Engineering.
The main areas of interest are: new concepts on the design of air filters for internal combustion engines, increasing the volumetric efficiency of internal combustion engines by capitalizing on pressure waves on the intake path - dynamic air transfer systems and research on the use of advanced materials in optimizing the intake process of the internal combustion engine.
Since I was a student, since 2007 I have participated in numerous domestic and international invention fairs (Geneva, Brussels, Kuwait, Russia, Croatia) obtaining over 250 awards (gold, silver, bronze medals, diplomas of excellence and special awards).
Out of the desire to achieve more in 2008, we founded the CorneliuGroup Research-Innovation Association, in which we carry out educational projects and programs for young people. The purpose of the CorneliuGroup Association is to promote the technical spirit through non-formal and informal education, mainly action learning, peer learning and volunteering (educational programs "DEXTER's Laboratory", Teaching material in school, Young talents, etc.).
In 2020 we established the INVENTCOR International Show. Its main objective is to cultivate and educate the innovative creative spirit through the power of example, to create a favorable and attractive environment for the involvement of young people.
In parallel with the didactic activity, we carried out actions to promote FIH-UPT which materialized through: 45 - Agerpres Agency press articles; 50 - national radio interviews; 60 - regional / local radio interviews; 35 - national TV reports; 55 - regional / local TV reports.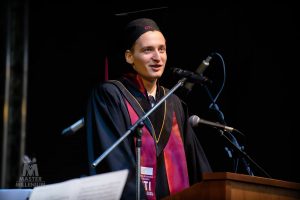 Adrian MILITARU
Adrian MILITARU, Data Engineer, Machine Learning student, innovator, teaching assistant, UPT.

Currently a master's student in the second year at the Faculty of Automation and Computers, specializing in Computers - Machine Learning, I seek to apply knowledge in a way that is as practical as possible in order to solve a problem in everyday life, especially in the medical field. For this reason, in recent months I have also allocated time to validate several ideas in the field of innovation, with which I have participated in several conferences, presented them to juries and even ended up in entrepreneurship programs. We opted for the IT environment, being convinced that more and more of our daily activities will depend more and more on technology and software applications and we chose the medical system being aware of its importance in our lives.

In addition to my role as a Data Engineer at work, I am also working on continuing my degree project on predicting drug interactions (currently my dissertation), but also on creating an idea to digitize the medical world.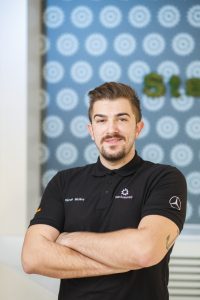 Miclăuș Răzvan
Razvan Miclaus is 28 years old and is a graduate of the Hunedoara Faculty of Engineering, Timișoara Polytechnic University. He currently works as a Quality and Planning Engineer at Star Assembly.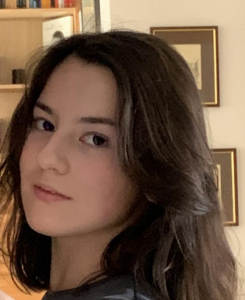 Luiza Neagoe
I have always been passionate about science: starting with the "potions" prepared in play to "cure" my dolls as a child, continuing with the chemical experiments performed in the garden, using the substances and laboratory utensils received as a gift from my parents, and until now , when they are part of the BioCoderDojo community, a "playground" for future successful researchers, doctors and computer scientists. Harmoniously combining life sciences and computer science, but also the notions of creating and managing an innovative start-up, this project gave me the opportunity to observe the binary characters that make up the DNA of each living organism and made it easier for me to choose the profession I want. to follow her in the future, after graduating from the National Pedagogical College "Carmen Sylva" Timișoara.

Although my passion for lifescience is unquestionable, computer science and technology are just as dear to me, so I can only be eager to see how these two major areas of my interest will merge with the other skills from the many projects I have. I have participated so far, when I am a 10th grade student, to create a future doctor and researcher in the vast field of drug discovery, I hope, successful.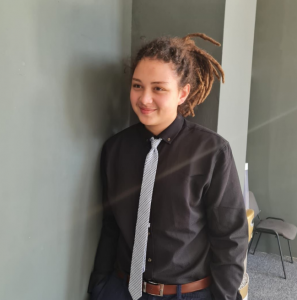 Andrei Căuș
Practically 3-year academic debates in which I have accumulated oratory skills, critical thinking, but also an extraordinarily great passion for whatever personal development means. For me, BioCoderDojo is a stage of self-knowledge, but it has come to develop knowledge and passions in subjects that I did not know it could do, but also strong friends.

Biology has never been a passion for me. January 25, 2022. A message changed everything. The message came from our coordinator, Mr. Ticiu, in which was the invitation to BioCoderDojo. The decision to honor the invitation completely changed my perception of science and biotechnology, through the quality of mentoring people I met at meetings. Non-formal education for me is the way in which I have developed not only basic knowledge in biology and computer science, but also a passion for them and a more realistic and complex vision of the field in which I want to work in the future - through many presentation sessions. to people with a lot of experience, and BioCoderDojo does it best for me!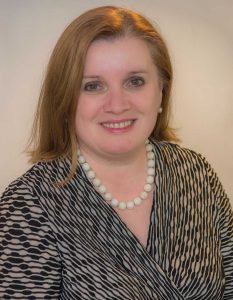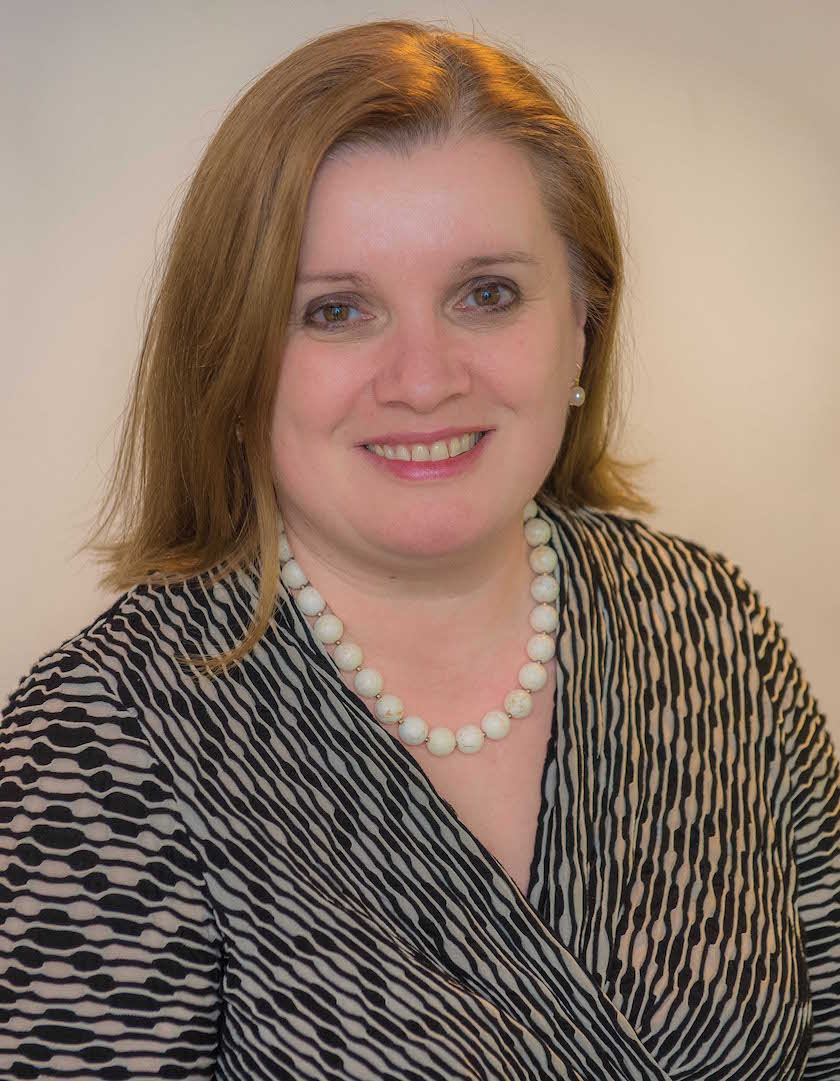 Diana Andone
Dr.ing. Diana Andone is the Director of the ID / IFR and e-Learning Center of the Polytechnic University of Timișoara, Romania, responsible for the planning and implementation of digital technologies, online learning technologies and the award-winning Virtual Campus of CVUPT University.
He is also a teacher at the Polytechnic University of Timișoara, Romania, in the area of multimedia, interactive and web technologies. Since 1998, he has been teaching course modules at universities in the UK, France, USA, Finland, Italy, Greece.
She holds a PhD in e-learning design for digital students from the University of Brighton, UK, has extensive experience in intensive publishing (over 17 books, 100 research papers, 11 awards for best work) and over 30 research and educational projects, mainly funded by the European Commission. She is passionate about ubiquitous access to technology and how it can be used to improve people's lives.
Dr. Andone actively promotes the use of OER, MOOC and the principles of open education, developing UniCampus.eu for digital skills training, acting in international associations (EDEN, IEEE, AACE, IADIS, IAFES), and actively supporting local start-ups ( movements such as StartUp Weekend, HackTM, hackathons, CoderDojo, Girls in Tech, Women in Tech) and STEM education.
He also works in the Board of Directors of Romanian NGOs (Foundation for You), in the Implementation Team of Timișoara European Capital of Culture 2023 and in other voluntary organizations. Dr. Andone is an EDEN Senior Fellow, has been awarded the Distinguished Chapter Leadership Award 2021 by the IEEE Education Society, has been the EDEN Vice President for Communication and Communities (2018-2021) and is a member of the IEEE Education Society Governing Council (2021-present). ) and in IEEE Romania Section of the Department of Educational Activities (2019-present).