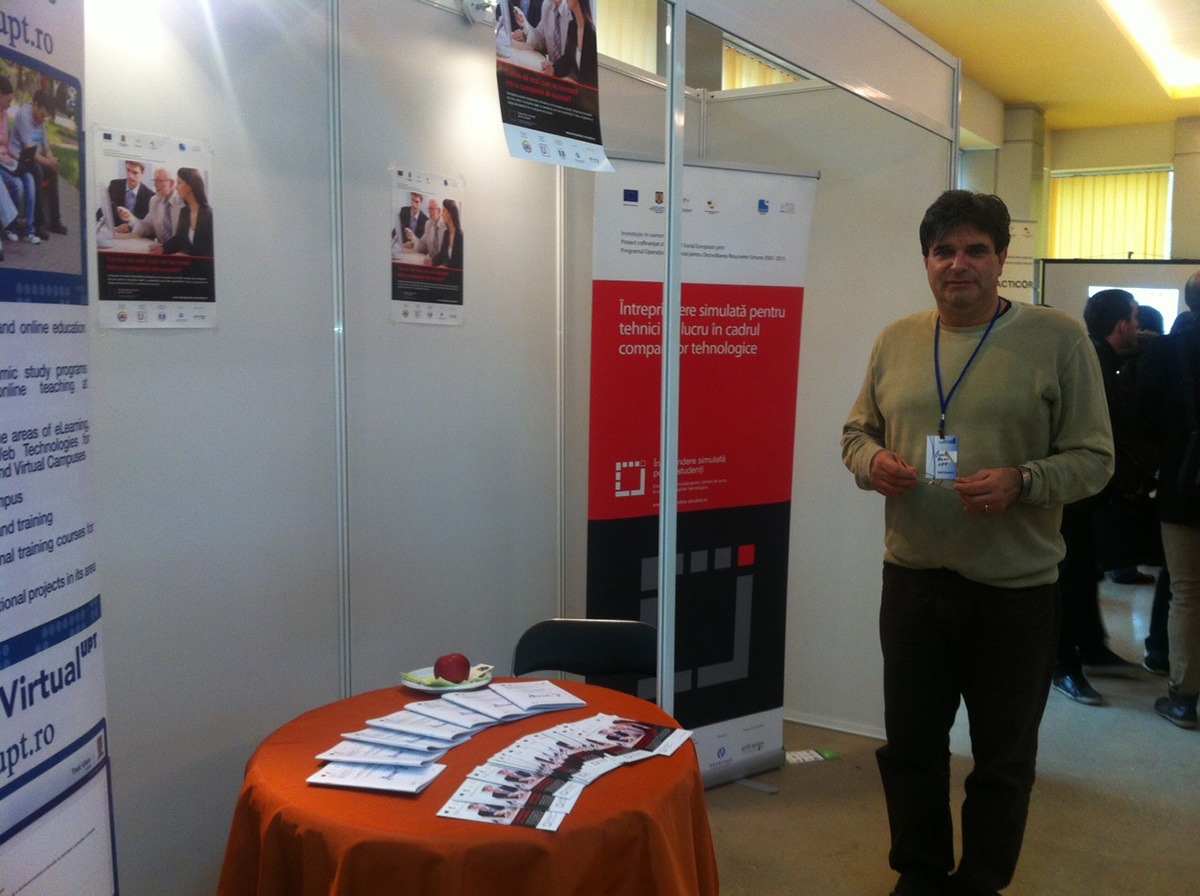 UPT - IS career days
Date: March 27, 2013 - March 28, 2013
Location: University Canteen (University Restaurant)
The second edition of the "Career Days in UPT" event took place between March 26-28, an event intended for UPT students and graduates, but also for companies, specialized institutions interested in offering career opportunities for young people.
The official opening took place on March 26, in the Electro building of UPT. On March 27 and 28, 2013, on the first floor of the Politehnica University Restaurant, the companies' stands were organized and their presentations were held.
This edition of the event was attended by 45 companies and about 6,000 visitors, most of them students.
The Simulated Enterprise (IS) project had its own presentation stand where leaflets were distributed and information was provided to interested students.
The students were very interested in seeing how they work in a successful company. We can say that there were several common categories of questions, such as:
1. How long is the internship for this project within UPT?
2. What conditions do I have to meet to get an internship at a company?
3. Do I also have to do the summer internship provided in the university program?
4. What are the participating companies?
5. Can I also enroll if I am a master's student?
6. Does the simulation mode also involve online or face-to-face interaction?
The prepared stand was successful, with several hundred students coming to ask what it was all about.
Pictures