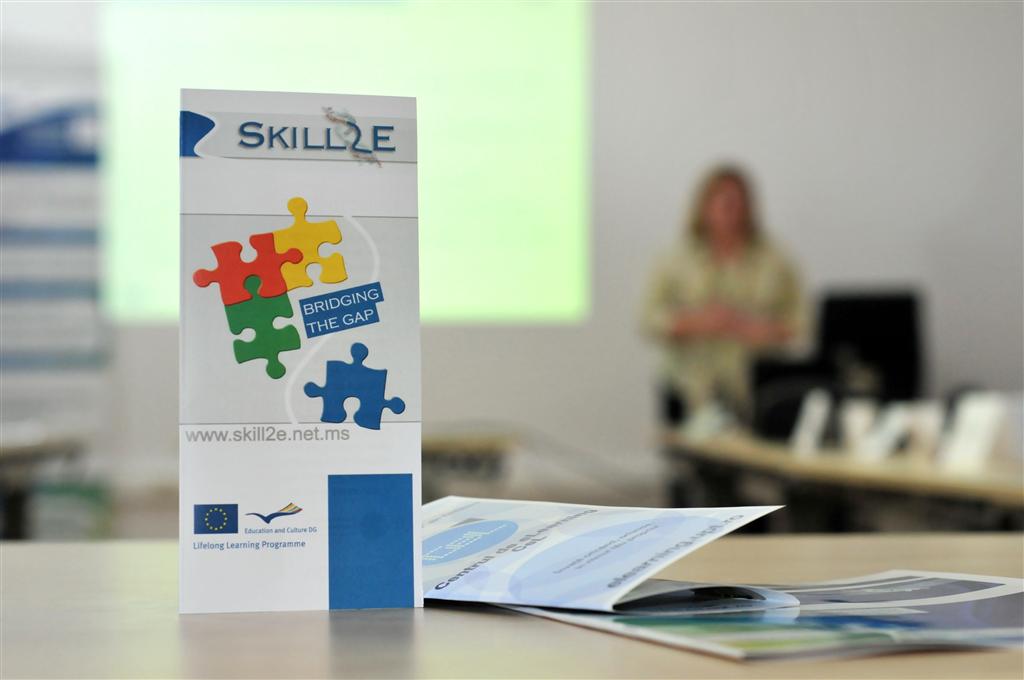 SKILL2E Day
E-Learning Center of the "Politehnica" University of Timişoara organizes, under the auspices of the international project EU LLL Sustainable Know-How in Intercultural Learning in Student Placements and the Knowledge Transfer to Enterprises (SKILL2E, http://skill2e.fh-salzburg.ac.at/    http://cid.upt.ro/proiecte/eu/skill2e/97 ), the meeting workshop / working lunch
SKILL2E Day
International technical placements
(What are ITPs? How can companies get involved?)
Cultural mentoring and intercultural competence / awareness
using the SKILL2E model
(applicable in international internships, international business assignments,
expatriates' immersion in various cultures)
Wednesday, March 21, 2012 from 9 am to 4 pm, Council Hall, ground floor, ELECTRO building,
Bul. V. Parvan, No. 2, Timișoara
Time schedule:
Introduction and Welcome - Prof.dr.ing. Radu Vasiu. UPT
Presentation of the SKILL2E project and the e-Learning Center - Dr.ing. Diana Andone, UPT
The dimensions of intercultural communication - Tatiana Ternauciuc, UPT
Cultural sensitivity awareness exercises
The concept of cultural mentor - Dr. Delia Tănase, UPT
Cultural mentoring experience at Eta2U - Claudia Mangu, Eta2U
SKILL2E Enterprise handbook - Dr.ing. Diana Andone, Dr. Delia Tănase, UPT
Homework addressed are:
the advantages of internationalizing internships from the employer's perspective
difficulties in integrating the multicultural workforce in Romanian companies
the advantages of implementing a cultural mentoring program for employees / interns from other countries
the solutions offered by the SKILL2E model developed in cooperation with 6 European universities (Salzburg University of Applied Sciences, Austria, University of Alicante, Spain, Arcada University of Applied Sciences, Finland, Mugla University, Turkey, Southampton SOLENT University, UK)
The meeting will be moderated by:
Dr. Eng. Diana Andone, project manager SKILL2E
Prof. Dr. Eng. Radu Vasiu, Scientific Secretary of the UPT
Dr. Delia Tănase, UPT, cultural mentoring trainer
Tatiana Ternauciuc, UPT, trainer international technical placements
Claudia Mangu, Eta2U, cultural mentor
SKILL2E Day is performed within JobShop 2012, powered by BEST Timisoara http://www.jobshop.ro/timisoara/2012/ .
 
Please confirm your participation by calling 0256-403326 or tatiana@cm.upt.ro.
Your presence honors us,
Dr.eng. Diana Andone
Director, e-Learning Center
They attended the meeting 15 companies from the West, more information in SKILL2E Day report.