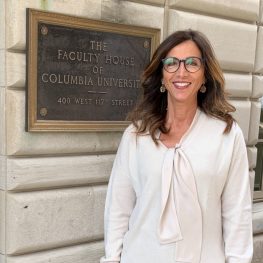 Assoc.Prof. Antonella Poce
Assoc.Prof. Antonella Poce, director of the Center for Museum Studies, Università Roma Tre
Antonella Poce currently holds the post of Associate Professor (qualified as a full professor), in Experimental Pedagogy at the department of Education – University Roma TRE (IT), where she chairs the Centre for Museum Education and the post graduate courses: annual Museum Education and biennial Advanced Studies in Museum Education. Her expertise concerns research education methodology and evaluation. In the last five years, her interests have been focused on methods to develop and assess transverse skills and dispositions (critical thinking, creativity, collaboration and communication) in different kinds of users by combining formal, no-formal and informal methods through the use of innovative digital technologies. Currently, within her research group, she has been working on Critical Thinking automatic assessment through the analysis of open-ended questions and essays. She coordinates national research units within European projects frameworks and she has been chairing international academic committees dealing with professional development and distance learning. She is author of different publications of national and international relevance on the topics of innovation, assessment and use of technology in teaching and learning, at different levels.
Events