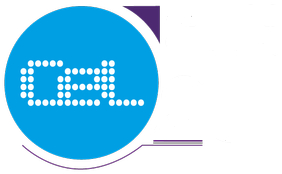 Call for courses
New courses on UniCampus
the first MOOC virtual platform in Romania
Invitation to participate
Polytechnic University of Timisoara based on an Institutional Development - Internationalization project, funded by CNFIS, plans to develop new courses online, free, open, free on the online virtual learning platform UniCampus - www.UniCampus.ro for which you are invited to apply!
UniCampus is an initiative of the ID / IFR and eLearning Center (CEL) of the Polytechnic University of Timișoara (UPT) in order to develop the first MOOC (Massive Open Online Courses) university in Romania, as an online virtual platform for free, open, free courses for everyone. UniCampus vision is to strengthen the recognition of Romanian universities, the power to support and penetrate the economic, social and educational life in Romania of quality, academic education, by promoting free access to knowledge. UniCampus platform is an open platform, developed by UPT and is supported by CEL, which will be attended by other universities in Romania that want to contribute to the development of open education, by developing MOOC courses in Romanian, similar to those offered internationally by Coursera, EdX, FutureLearn etc.
In the April 2016, UniCampus was launched with 2 online courses: Open Education - concept, Open Education - Tools, and from June 2016 the course is available Mobile Commerce - M-commerce, developed by UPT in international partnerships.
Objectives of the FDI-UniCampus project (July - December 2016)
International penetration of the UPT course offer by conducting online courses, open, free, accessible, from top fields of technical education in Timisoara in Romanian and English
Offering online courses for participants from abroad and attracting them to enroll as students in various forms of education (bachelor's, master's, postgraduate, doctorate) including Erasmus + students
Offering online courses for Romanian citizens residing abroad and attracting them to enroll in the specializations offered by UPT, possibly also to those offered as a double degree
UPT teachers are invited to apply for the development of 2 online courses:
from top fields of UPT: communication and information technologies, entrepreneurship and innovation, renewable energies, new materials, mechatronics, construction and architecture (or interdisciplinary)
the courses will be in Romanian and English
with open multimedia educational resources, under free licenses,
with specific resources for each course: video, animations, interactivity, exercises, online activities, tests, in collaboration with CEL, Multimedia Center and Teleuniversitatea TV
each course consists of 5-7 independent modules, each module focuses on a major topic, current, each module being made by 1-2 teachers, so the course is made by collaboration between teachers (PhD students may also be involved)
each course will be held online at UniCampus between November and December 2016, with minimal tutoring from tutors (students, master students, doctoral students, teachers or researchers)
Requirements for the application of teachers:
CV in EUROPASS format (written in any language containing a picture)
Proposal of the module / course that should include: objective, level of understanding required of students, syllabus / description, indication of existing educational resources (developed by the teacher or under a free license), bibliography
Evaluation criterias
Evaluation of existing educational resources and capacity to produce educational resources: video, interactivity
International penetration capacity and topicality of the proposed topic
Involvement and course development in CVUPT and DidaTec
Presentation skills in Romanian and English
The activities carried out will be renumbered by additional employment contract, according to the type of activity - course development, tutoring.
UniCampus and the developed courses will be promoted internationally through all media, press, print, online, social media, specialized publications, partner universities offering the possibility of an international and public visibility of the teachers involved but also of the developed courses!
Calendar:
July 4 - 15, 2016 - teacher registration
July 15 - 20, 2016 - establishing and announcing the courses and teachers involved
July 21 - 22, 2016 - the first training session for teachers
July 22 - September 1, 2016 - development of course modules
September 1 - 30, 2016 - development of specific educational resources for each course: video, animations, interactivity, exercises, online activities, tests, in collaboration with CEL, Multimedia Center and TV Teleuniversity
October 1-20, 2016 - integration of courses in UniCampus
September 15 - December 1 UniCampus promotion campaign and courses
October 24 - December 15 - conducting online courses in UniCampus with a minimum of 400 students
Applications are submitted by email to diana.andone@upt.ro and lia.dolga@upt.ro until July 15, 2016.
More information:
Prof.dr.ing. Lia Dolga, project director Institutional Development - Internationalization lia.dolga@upt.ro
dr. Diana Andone, initiator of UniCampus, Director of CEL, diana.andone@upt.ro
and http://elearning.upt.ro/proiecte/ro and http://www.unicampus.ro/